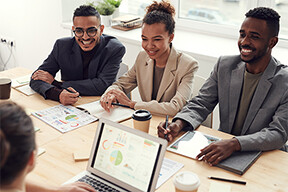 AS9100/9120 Executive Series
Product: LPAS91009120BI
Description: This course is currently in development.  Fill out the order course form to see if we have the training available. 
If you would like any additional information about our ISO certification consulting programs, or would like a quote for any of these options, please give us a call or send a quick email. We're also glad to answer any ISO questions you may have.
CONTACT INFORMATION:
Office hours: 8:00 AM – 5:00 PM Eastern Time
Phone: 866-354-0300
Email: info@thecoresolution.com
We support the following Standards and more...