What are the Benefits of ISO Certification? 2023 Update
ISO 9001: 2015 is the industry standard for quality management and compliance, demonstrating your business's commitment to the best quality output. The benefits of ISO certification to an organization are wide-ranging, optimizing operations and improving processes across the enterprise on multiple levels. If you're considering whether ISO 9001 certification is right for you, learn more about the benefits of Quality Management System (QMS) certification for your business.
ISO 9001 Certification Consultants
As your organization seeks to meet industry standards, Core Business Solutions is ready to be your trusted partner. As a family-owned, highly experienced consulting company, we can guide you through the planning, implementation, review, and certification process to best meet your needs. We'll help you navigate technical specifications and operational compliance so you can move smoothly and efficiently toward ISO certification. Partner with us and discover how our solutions can help move your small business forward.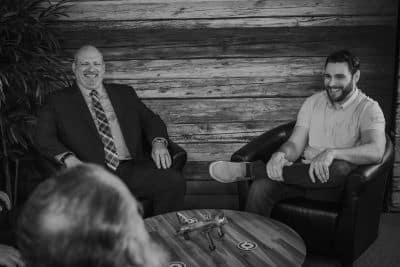 The Benefits of ISO 9001 Certification
When you achieve ISO 9001 certification, your business can gain a wide range of advantages to streamline your operations, build trust with your customers and the general public, and optimize working conditions for your employees. As a standard recognized worldwide, ISO 9001 demonstrates your level of excellence in your field to your customers and business partners. Many customers only do business with certified companies so they can have peace of mind that your management systems receive consistent assessment and approval.
Implementing a robust ISO 9001 system can help you develop various operations while optimizing efficiency, performance and output quality. With a strong foundation, you'll be able to build profit and productivity and increase your customer acquisition and retention rates.
Improved Customer Satisfaction
As processes are defined, quality becomes more consistent. Your staff can focus more on conforming to customer requirements, customer satisfaction will increase and misunderstandings with customers will decline. With optimized quality products and services, you can build a reputation as a trusted provider that customers will seek out to meet their requirements. Your streamlined communications and reporting allow you to keep customers informed, and an optimized workflow will enable you to establish reliable production scheduling and delivery.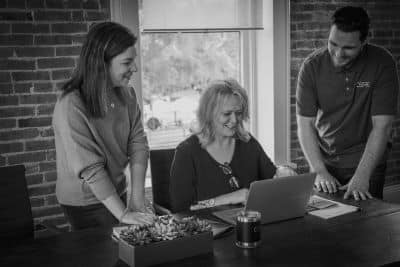 International Recognition of Your Certification
Because ISO is a global quality standard, companies around the world can recognize your ISO 9001 certified QMS. This recognition can result in increased business opportunities and reduced costs since customers may not be required to perform on-site audits. Having this prestigious certification demonstrates to potential customers that you uphold global standards and will provide products of consistently high quality.
ISO 9001 is also compatible with other ISO standards to help you more easily meet all requirements for specific industry needs or products.
Defined Processes
As the QMS is documented, the key processes involved in product realization will be better defined and then optimized. This clarity will help everyone better understand their responsibilities and improve consistency as products and services pass through the process. Having an established standard boosts productivity and performance across the organization and helps establish reliable quality for products.
Reduced Costs
Documenting the QMS typically results in identifying of sources of scrap, unnecessary quality costs, and unneeded overlaps and redundancy. Most ISO certified firms report a reduction in scrap and overtime. The decreased waste can lower overall material and operating expenses, leading to greater profit. A recent survey of 100 registered firms reported the average improvement in the operating margin at 5% of sales.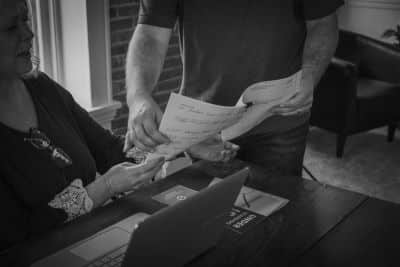 More Business/Different Markets
Due to the international recognition of the ISO certification, the improvement in process and quality consistency, the likely improvement in customer satisfaction and the possibility of lower product costs, there is the potential for increased business in both current and new markets. In addition, since 41% of companies obtaining ISO certification were asked to become certified by a customer, having a certification in place in advance will provide a distinct advantage over other suppliers. Certification allows your business to diversify the markets you serve and expand your operations.
More Consistent Quality
ISO certification demands a focus on a definition of and conformity to product requirements. This promotes consistency in process inputs and raw materials and how work is performed, products are tested and data is recorded, which results in more consistent product quality. Your team can maintain consistent outcomes that are measured and monitored over time.
Involvement of All Employees in Making Improvements
During the implementation of a certified QMS, quality awareness will increase since all staff must be trained in ISO 9001. This helps develop a strong quality culture, where the staff recognizes problems such as systems or process issues and works to fix them permanently. Additionally, the documented processes and the training help new employees learn processes more quickly. The standard allows you to optimize communication across your enterprise for more effective problem-solving, productivity and engagement.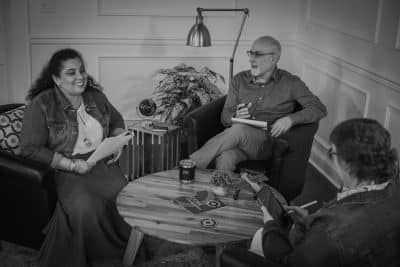 Greater Management Visibility
As staff is trained in how to collect and interpret process and quality data, decisions regarding process operations and product quality will become based on objective data rather than speculation or conjecture. Data collected on the process and quality indicators will help identify changes in the process and thus will help staff minimize changes and inconsistencies. With these certification training and management standards in place, you can optimize your internal management structure and streamline day-to-day workflows.
Fewer Disruptions
Defining & optimizing the QMS as required by ISO 9001 will result in operations running more smoothly, with less downtime. If a problem does occur, it is traced to its root cause and fixed, saving the organization from "re-correcting" it every time it happens. Increased productivity and efficiency allow for more seamless day-to-day operations and streamlined communication to address issues promptly.
External Audits
External audits are a benefit because they bring a third party to observe your processes and QMS. Sometimes it is difficult for internal staff to see problems because they are too close to the issues. External auditors have the advantage of seeing many other similar and dissimilar processes which often provides insight into potential issues and results in even further process and product improvements.
Work With Us to Gain the Benefits of the ISO 9001 Certification Program
If you're ready to further investigate the process of ISO 9001 certification for your business, Core Business Solutions is ready to help. Our goal is to empower small businesses to grow and succeed as they meet their industries' global standards. No matter your business objectives and operational requirements, we offer trusted consulting expertise to help you move forward.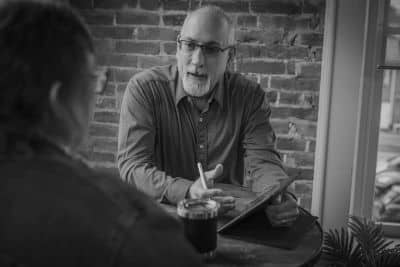 We can provide a Gap Assessment, Resources and Action Steps
We can provide a gap assessment, resources and action steps to help your business get ISO certification. As a company that started as a small business ourselves, we understand our clients' unique considerations and challenges. We offer support and guidance tailored to your needs. We take on the complicated parts of compliance, preparing your business for certification as efficiently and seamlessly as possible.
Do you want more information on the services we offer to prepare you for certification? Request a quote today.