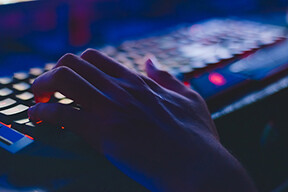 ISO 27001 Fundamentals Series
Product: LP27001
Description: ISO 27001 Information Security Management System training gives you an understanding of all the specific requirements in the standard, how to create a ISMS and goes through the families and operational and technical controls needed for a successful ISMS implementation. The training series includes Internal Auditor training and certificate upon completion.
Length: 9 hours of online training
Contents:  25 Courses
Cost: $999 per seat or $1,999 up to 5 seats
In the ISO 27001 Fundamental Series You will learn:
✔ Getting Started on your Certification
✔ ISO 27001 Foundations – Info Sec (Information Security) Defined
✔ ISO 27001 Foundations – IS Requirements for your Business
✔ ISO 27001 Foundations – Creating a Security Culture
✔ ISO 27001 Foundations – Information Security Risk Management
✔ ISO 27001 – The Standard Itself
✔ ISO 27001 – The Standard and Annex A
✔ ISO 27001 – How this Standard Relates
✔ ISO 27001 – The Standard and Its Clauses
✔ Your Project – A Roadmap
✔ Your Project – Roles and Responsibilities
✔ Information Classification Overview
✔ Information Classification Examples
✔ Assessing and Managing Security Risk
✔ Security Controls Review
✔ Security Operations
✔ Supplier and Vendor Management
✔ Document and Record Control
✔ Measurement Planning
✔ Corrective Action
✔ Leadership Responsibilities
✔ Resource Planning
✔ Complete Internal Auditor Training and Certificate
✔ Preparing for your Registrar's Audit
✔ Maintaining your ISMS
If you would like any additional information about our ISO certification consulting programs, or would like a quote for any of these options, please give us a call or send a quick email. We're also glad to answer any ISO questions you may have.
CONTACT INFORMATION:
Office hours: 8:00 AM – 5:00 PM Eastern Time
Phone: 866-354-0300
Email: info@thecoresolution.com
We support the following Standards and more...