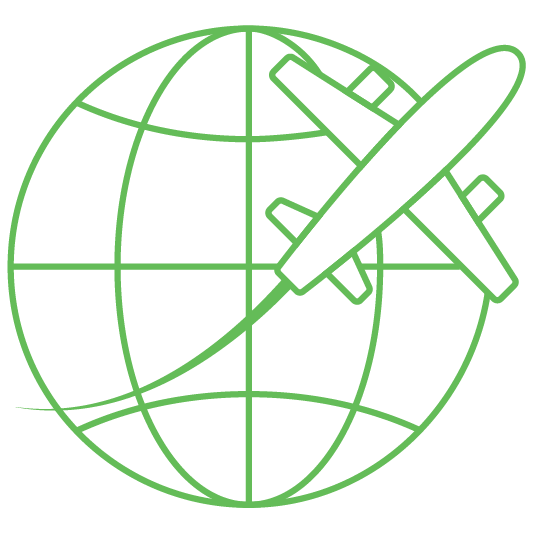 What is AS9120?
AS9120 is a quality management system standard specifically designed for Aviation, Space, and Defense Distributors. The most recent version of the AS9120 standard, sometimes called AS9120B, was released in December, 2016. 75% percent of AS9120B is made up of ISO 9001:2015 requirements. The standard includes additional requirements specific to aerospace distribution, such as configuration management, product and service conformity, on-time delivery, counterfeit parts, work transfers, and human factors. Download our free AS9120 guide here:
Consulting Support for AS9120
Core makes certification as simple and effective as possible. Whether onsite or online, our consultants handle the complicated parts of AS9120 so that you can focus on your business. We'll help you understand how the standard applies to your specific organization. Implemented properly, AS9120 gives you a continual return on your investment.
Interested? Get a Free Quote.
What are the Benefits of AS9120 Certification?
Whether you are seeking AS9120 certification for the first time or transitioning from AS9120A, we're here to help. Here are just some of the benefits of implementing AS9120 with the CORE solution:
Managed, Defined Processes
Safe, Reliable, Continually-Improving Products
Meeting and Exceeding Requirements to Ensure Satisfaction
Accurate, Clear Documentation
Greater Business Opportunities, Customer Satisfaction, and Growth
Supply-Chain and Stakeholder Focus
Recognition by Regulatory Authorities
Fewer Customer-Unique Documents
Safe, reliable, continually-improving products
Managed, defined processes
Meeting and exceeding requirements to ensure satisfaction
Greater business opportunities, customer satisfaction, and growth
Accurate, clear documentation
Supply-chain and stakeholder focus
Fewer customer-unique documents
Recognition by Regulatory Authorities
Related Standards
We provide consulting support for various other standards, as well as support for companies seeking multiple certifications through an Integrated Management System.
ISO 9001
Quality Management Systems
ISO 14001
Environmental Management Systems
Learn more about AS9100/AS9120 at our articles page.
For more information about ISO certification and the AS9100/AS9120 standard, please call our consulting office at 866-354-0300 or contact us online.