We have helped literally hundreds of small businesses like yours become ISO certified at an affordable cost. We truly believe Core Business Solutions has the best options available. Don't just take our word for it. Let our customers tell you what they think about working with our team.
Let's see what some of our other customers have to say!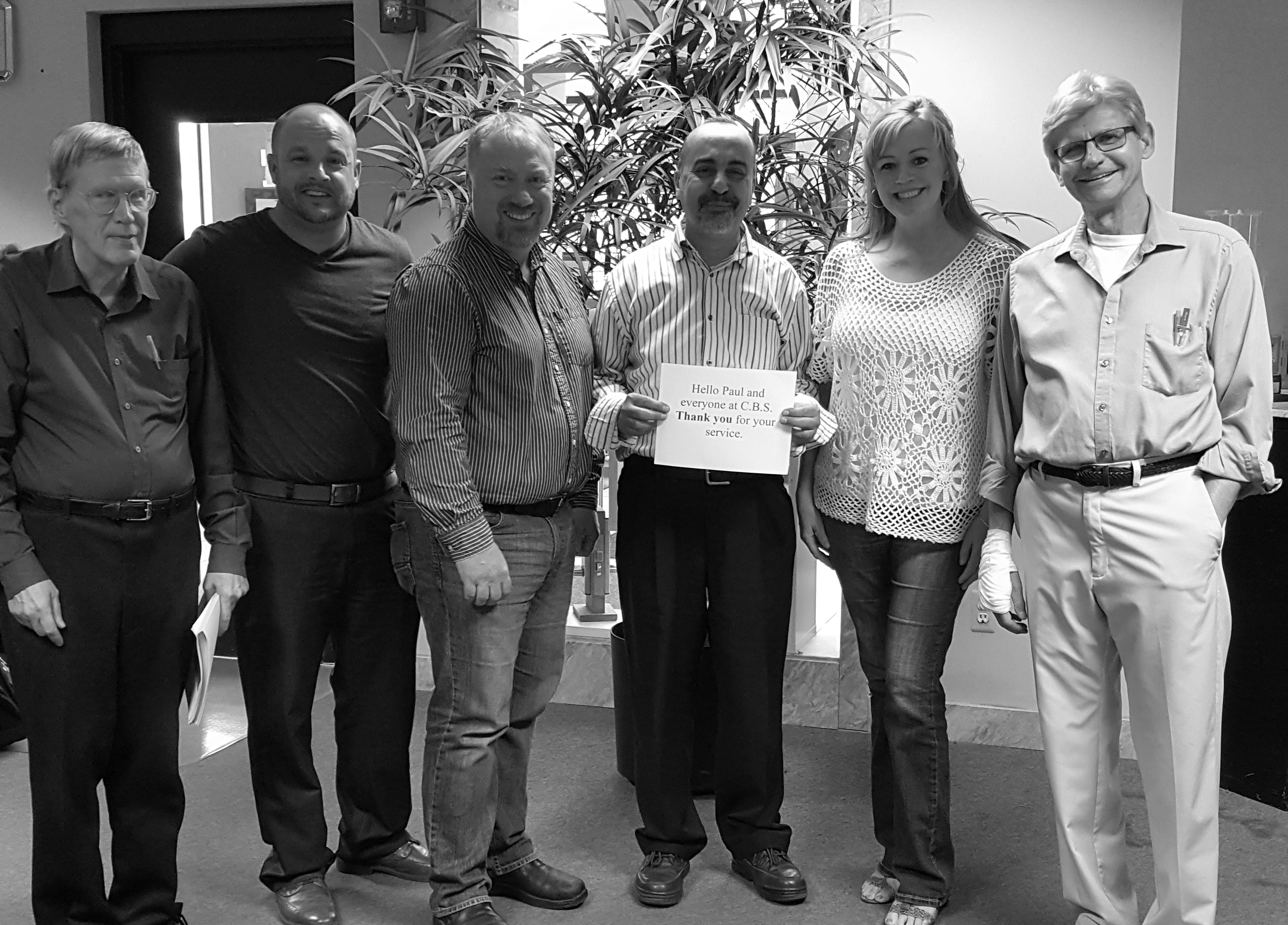 Our journey started with perfection and ended with success and smooth transition to the ISO 9001-2015 standard, this is the story of professionalism, commitment, and strong expertise at all levels of the organization at CBS.
The world of ISO without the help, guidance, and support from CBS would be meaningless and different! The high level of combined characteristics of dedication, prompt service, and unique professionalism from CBS was like a history we only read about but seldom experience! We all are delighted to be at this level-of-readiness in just 6 weeks! WOW, simply, easily, and quickly.
Everyone at our business appreciates all of your efforts and we say: THANK YOU – CBS you will be a true partner of success with us, at any time and any future endeavors. We are looking forward to the External Audit without fear, well; CBS prepped us- to-be-worry free!
Moe Youness, American Label & Tag, Canton, Michigan

Had a wonderful experience using CORE for our ISO 9001 certification. Bruce Newman was integral in making the process a smooth one. We are using CORE again for our future certifications!
Melissa Barber, Hive Group

We are a small business in the federal contracting space. Our goal is to exceed our customers' expectations and to meet a globally recognized quality standard [ISO-9001:2015]. To that end, we have contracted with CORE Solutions to help us prepare for the certification process. Our consultant, Tom, has been extremely helpful in preparing us despite all our trials and tribulations during the 2020 adaptive learning year.
James Parks, Federal Contract Customer

Getting ISO certified is daunting but even more so as a small business. With CORE's platform, training and consultants we were able to succeed in a short time and gain a level of understanding and structure we otherwise would never have been able to accomplish. Suzanne & Murphy's experience and knowledge made the process as good as it can get.
Anne Mills, Gracor

My experience with Core Business Solutions was unbelievable and more than I could have ever asked for. From the moment I reached out to get a quote and to see how long it would take for ISO 9001:2015 Certification, to working with Suzanne our consultant to prepare us, the process went without a hitch. Kevin Metz made sure I had all of the information I needed to get to Management so we could make an informed decision to go with Core Business Solutions. Once that contract was signed, we were immediately assigned Suzanne Weber-Smatko to start helping us prepare the documents. She was a God-Send to us and was very eager to help us. She went above and beyond to help us with our expedited time frame. She worked with us all day and even after hours and weekends to meet our deadlines. We cannot thank her enough for her professionalism and determination.
Darcy Walsh, ABM Federal

Core Solutions' subject matter experts in combination with their platform highlight the ISO requirements, offering a comprehensive approach toward securing Certification. The Core Solutions team was excellent to work with and made the ISO preparation tolerable. I highly recommend the services of Core Business Solutions.
Paul Amalfitano, Johnson & Towers

We wanted to let you know that we just finished a Federal FDA QSIT inspection for medical device companies, our 1st in 25 years and it was completely successful.   So great KUDOS goes to Core Business Solutions for our Quality Manual, Quality Review meetings, Document Control System and everything else we have implemented in getting ready for ISO certification.  There were no deficiencies or non-compliances; just a couple of recommendations for additional wording on our complaint and CAPA forms that the FDA wants to see.
Mary Cox, Anaerobe Systems

The certification process was easy and painless. Suzanne Weber-Smatko did an excellent job of preparing us for the audits and we were certified with no findings.
Elizabeth Meighan, KVG

I just wanted to take a second to extend my gratitude to the entire CORE family but more importantly, to Rick during our internal audit last week. Rick's insatiable quest to delve deep into our systems was more than insightful and enlightening on many different fronts and we really appreciated his efforts during this assessment!
All ready looking forward to the next one!
Michael Gassler, Creative Pultrusions, Inc.