What is ISO 9001?
ISO 9001 is the world's most widely recognized quality management system standard. With more than 1 million companies certified in over 170 countries, ISO 9001 helps businesses meet customer requirements with consistency and continual improvement. It can apply to any company of any size in any industry. The latest version is ISO 9001:2015.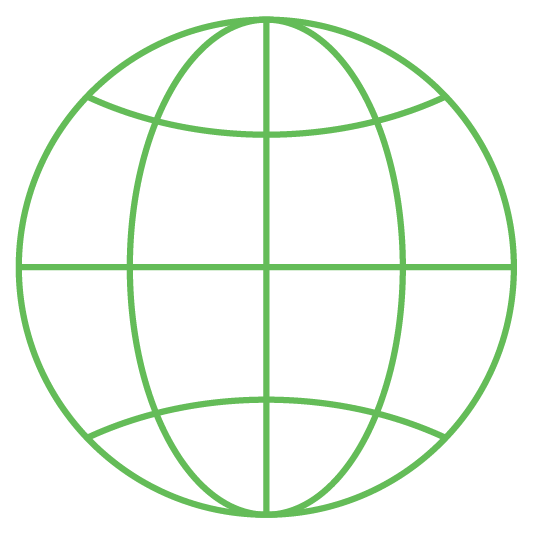 ISO 9001 Certification
ISO 9001 is the baseline standard that can catapult organizations into excellence in safety, environmental sustainability, information security, and more. By first certifying to the original quality standard (9001), companies position themselves for success through further standard pursuit and certification.
If you're considering ISO 9001 certification, you'll want to understand what that certification entails and how it can benefit your business. We're here to walk you through the process and help you make informed decisions for your business.
Consulting Support for ISO 9001
Every year, we help hundreds of small businesses achieve ISO 9001 certification. Support for ISO 9001 is available through any of our Consulting Programs
As an American business with a story like yours, we know that time is valuable. Our expert consultants are here to take on the difficult, technical aspects of certification so you can focus on your business. They'll work with you every step of the way until you're successfully certified.
Interested? Get a Free Quote.
What are the Benefits of ISO 9001 Certification?
When you pursue ISO 9001 certification with us, you get more than a piece of paper. You get a management system that can transform your business. Companies that achieve ISO 9001:2015 certification commonly see benefits such as:
Increased Business Efficiency
Higher Levels of Customer Satisfaction
More Reliable Quality of Processes and Products
New Customer Opportunities
Increased Business Efficiency
More Reliable Quality of Processes and Products
Higher Levels of Customer Satisfaction
New Customer Opportunities
In a growing number of industries, ISO 9001 has become a supply-chain requirement. When it comes to landing a big contract, ISO 9001 certification could make all the difference.
Who Needs ISO 9001 Certification?
ISO 9001 can be implemented by any company of any size. Currently there are more than a million organizations certified to the standard world-wide. The standard can streamline operations for any organization seeking company-wide process improvement. ISO 9001 focuses on building a quality management system and delivering the best possible output. Any industry, from manufacturers to service providers, can benefit from this standard.
Why Choose ISO 9001 Certification?
Getting certified gives your business wide-ranging advantages, including increased customer satisfaction and international recognition of your business standards. Certification boosts your business's reputation and helps clients know they can trust your products' quality. 
Additionally, this renowned certification opens up your business to new markets and helps you define key operating processes as you meet certification standards. This process can ultimately help your entire team make process improvements, reduce operating costs and deliver optimal quality output.
How to Prepare for Certification?
Preparing for ISO certification involves some important steps. You'll need trusted consultation services to walk you through the requirements, assess your workflow and communication, and help you conduct your required internal audit before the official third-party certification audit.
For true ISO success, all members of the organization should be involved with the implementation of the new QMS.
ISO 9001 Compliance Training
You and your team will need the proper training and resources to help you successfully navigate the ISO 9001 requirements. You'll want comprehensive training on topics like preparing your Quality Management System (QMS), maintaining the standard's requirements, and appointing appropriate leadership roles.
Core Business Solutions offers critical training for executives and internal auditors. We can provide the fundamental training necessary to understand how to establish your QMS, how to conduct an internal audit, and more.
Related Standards
We provide consulting support for various other standards, as well as support for companies seeking multiple certifications through an Integrated Management System.
ISO 14001
Environmental Management Systems
ISO 27001
Information Security Management Systems
ISO 20000-1
Service Management Systems
ISO 13485
Medical Device Manufacturers
For more information on the ISO 9001:2015 standard, please visit our articles page. You can also call our consulting office at 866-354-0300 or contact us online.
Equip Your Business to Meet ISO 9001 With CORE
At Core Business Solutions, we're here to equip your company for success in meeting ISO 9001 requirements. We've helped hundreds of small businesses grow and deliver the best solutions to their clients. We provide ISO training services, consulting help, and compliance software and to help you get certified and stay certified. We focus on optimizing your processes and helping you implement an ISO-compliant QMS. When you partner with us, you'll get the tools and help you need for success.
For more information on the ISO 9001:2015 standard, please visit our articles page. You can also call our consulting office at 866-354-0300 or contact us online.