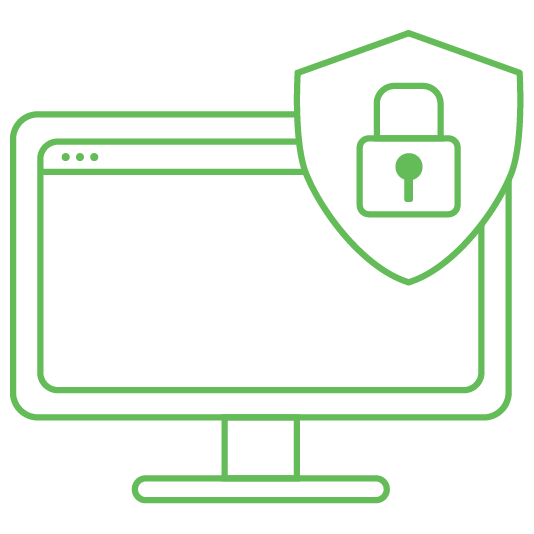 ISO 27001 Certification
Please Note: In 2022 ISO 27001 had some changes and additions. See what those changes are here: ISO 27001:2022
Information security management is a crucial part of any organization. Without it, you risk lost revenue and damaged customer trust. ISO 27001 easily integrates into your existing management systems to help you achieve information security. Any organization of any size can benefit from this standard.
ISO 27001 establishes an internationally trusted standard for information security management. Meeting ISO 27001 requirements gives you an advantage by improving your day-to-day operations and demonstrating your commitment to information security. Implementing these best practices for ISO 27001 compliance protects critical data and demonstrates high-quality standards to consumers.
What Is ISO 27001?
ISO/IEC 27001:2022 is a robust information security management system (ISMS) standard applicable to any business in any sector. It addresses the people, processes, and technologies that process protected information/data. Its companion document, ISO 27002:2022, provides guidance on how to implement security controls.
Any business in any industry can apply the ISO 27001 requirements to better protect critical data. ISO 27001 applies a comprehensive set of security controls (which has been updated since the 2013 version), Annex A, that includes information security best practices, control areas, and control objectives. It mitigates threats to information confidentiality, integrity, and availability (CIA) to ensure business security and continuity. The new version of the standard includes a crosswalk from the old controls to the new controls to assist in transition.  Some companies may need to seek SOC 2 compliance instead of ISO 27001.  
What is SOC 2?
SOC 2 is the standard developed by the American Institute of CPAs (AICPA) and is based on Cybersecurity Trust Services Criteria: security, availability, processing integrity, confidentiality, and privacy. SOC is most applicable to Software Organizations, SAAS companies, Cloud Hosting Services, Healthcare Technology, and more.  To learn more about SOC 2 compliance, visit our SOC 2 page. 
ISO 27001 Consulting Services
Information security is complex, but Core Business Solutions has programs to make it attainable for small businesses. We make certification as simple and effective as possible. Whether onsite or online, our consultants handle the complicated parts of ISO 27001 so that you can focus on your business. We'll help you understand how the standard applies to your specific organization. Implemented properly, ISO 27001 gives you a continual return on your investment.
Interested? Get a Free Quote.
The Benefits of ISO 27001 Certification
Improved Confidentiality of Information
Improved Availability of Information
Improved Security of Information
Improved Availability of Information
Information security isn't just about keeping the wrong people away from your data. It's also about making sure the right people have access to your data. Not every data-related threat comes from bad actors. Accidental damage and loss also put your information at risk by making it unavailable. ISO 27001 helps you protect the availability of critical information, making it accessible across your organization as needed.  With ISO 27001 certification, you can make sure the right people can access the right data.
Improved Integrity of Information
When you implement the ISO 27001 requirements, you mitigate cybersecurity risks and other data integrity concerns. By following these best practices, you build internationally recognized safeguards into your processes to keep information safe and accurate. You'll also have a streamlined ISMS in place to proactively defend your data against threats.
Data integrity is essential to information security. A compliant management system ensures the integrity of your information, from sensitive consumer data to critical information regarding company operations.
Improved Confidentiality of Information
An ISO 27001 ISMS protects the confidentiality of your information. These requirements help you implement better privacy for your company, consumers, and partners. This increased confidentiality builds customer trust.
Meeting ISO 27001 requirements gives your partners and consumers confidence in your information security. It demonstrates that your ISMS meets trusted requirements for data protection.
Related Standards
We also provide consulting support for companies seeking multiple certifications through an Integrated Management System.
ISO 9001
Quality Management Systems
ISO 20000-1
Service Management Systems
SOC 2
Cybersecurity for Small Business
For more information about ISO certification for the ISO 27001 standard, please call our consulting office at 866-354-0300 or contact us online.
Learn How Core Business Solutions Can Support Your ISO 27001 Compliance
At Core Business Solutions, we're committed to helping small businesses meet ISO and cybersecurity requirements.  Our unique approach combines cloud-based tools with expert consulting to make certification possible for any business.
To help your business achieve ISO 27001 compliance, we offer a wide range of resources for training. We can help you implement a fully compliant ISMS to keep your critical data secure. We'll help you apply ISO 27001 to your specific context.
For more information about ISO certification for the ISO 27001 standard, please call our consulting office at 866-354-0300 or contact us online.