R2: Responsible Recycling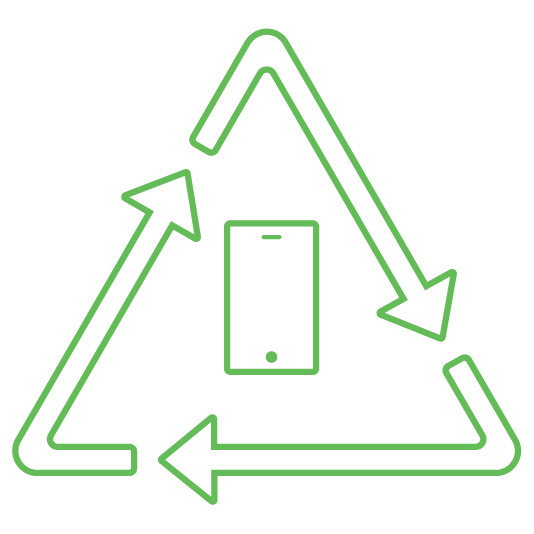 What is R2?
R2 is the leading standard for electronics repair and recycling. This standard is rigorously audited for quality, safety, and transparency. Over 530 facilities are currently R2 certified in 21 countries, with more added every day. The most recent version of the standard is R2v3.
R2 is a stand-alone certification, but the R2 process must be implemented concurrently with:
A Quality Management System (ISO 9001:2015 version)
An Environmental Management System (ISO 14001:2015)
An Operational Health and Safety Management System (ISO 45001)
Meeting The New Requirements of R2v3
The R2 responsible recycling standard has undergone several changes to keep up with changes in technology and environmental concerns. The most recent change was in 2020.   For a successful update to R2v3, you'll need to pay attention to what has changed and meet the new requirements.
Reuse and Protecting Data
R2v3 contains enhanced controls for testing, repairing, and the reuse of electronics. It puts a greater emphasis on data protection than the previous version of the standard.
Stronger Requirements for Key Areas
R2 now contains stricter requirements in several key areas. These areas include data protection, flow-down of material to vendors, and environmental health and safety.
Core Requirements and Process Requirements
R2v3 now organizes its requirements into two broad categories:
Core Requirements. These apply to all R2-certified businesses.
Process Requirements. These apply only to facilities that perform specific processes.
Ultimately, this new categorization should make the standard more adaptable to a wider range of businesses. Smaller companies that don't perform all the processes covered by R2 will not have to meet every requirement. But remember: If it's a core requirement, you must meet it to receive certification.
Consulting Support for R2: Responsible Recycling
Core makes certification as simple and effective as possible. Whether onsite or online, our consultants handle the complicated parts of R2 so that you can focus on your business. We'll help you understand how the standard applies to your specific organization. Implemented properly, R2 gives you a continual return on your investment.
Interested? Get a Free Quote.
Achieving R2v3 Certification: How Core Can Help
 We work with businesses to achieve R2v3 and all its required ISO certifications (ISO 9001, ISO 14001, and ISO 45001). We can also help you implement these systems together as an Integrated Management System (IMS) with a single, unified audit.
It's not too late to make the jump to R2v3 and start seeing the benefits of your certification. Whether you're updating from an older version or starting from scratch, we can help make this standard work for your business. 
R2v3: Responsbile Recycling Benefits
• Reduced environmental and human health impacts from improper recycling
• Increased access to quality reusable and refurbished equipment
• Reduced energy use and other environmental impacts associated with mining and processing of virgin materials, conserving our limited natural resources
• Continued business revenue and growth
ISO 9001
Quality Management Systems
ISO 14001
Environmental Management Systems
For more information about ISO certification for the R2 standard, please call our consulting office at 866-354-0300 or contact us online.