R2: Responsible Recycling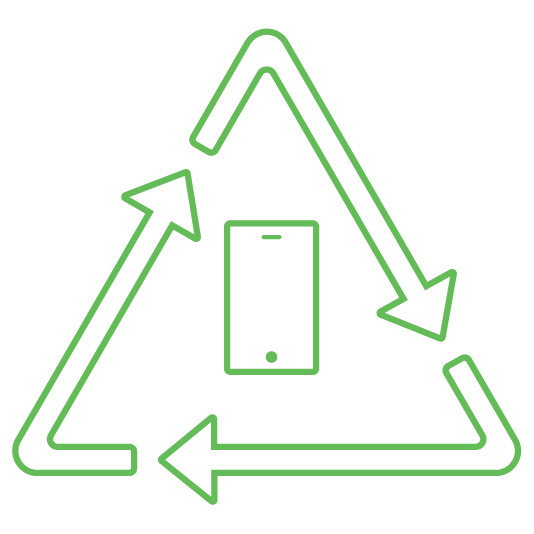 What is R2?
R2 is the leading standard for electronics repair and recycling. This standard is rigorously audited for quality, safety, and transparency. Over 530 facilities are currently R2 certified in 21 countries, with more added every day.
R2 is a stand-alone certification, but the R2 process must be implemented concurrently with:
A Quality Management System (ISO 9001)
An Environmental Management System (ISO 14001)
An Operational Health and Safety Management System (ISO 45001)
Consulting Support for R2: Responsible Recycling
Core makes certification as simple and effective as possible. Whether onsite or online, our consultants handle the complicated parts of R2 so that you can focus on your business. We'll help you understand how the standard applies to your specific organization. Implemented properly, R2 gives you a continual return on your investment.
Interested? Get a Free Quote.
R2 Focus Materials
The R2 standard mainly deals with the recycling of R2 Focus Materials, or FMs. These materials come from end-of-life electronic components and have potential to cause harm if not handled properly. Focus materials may contain:  
CRT glass, CRT fines, Coatings, and Frit
Polychlorinated Biphenyls (PCBs)
Whole or Shredded Circuit Boards
CRT glass, CRT fines, Coatings, and Frit
Polychlorinated biphenyls (PCBs)
Whole or Shredded Circuit Boards
Sustainable Electronics Recycling International (SERI) is the housing body for the R2 standard. SERI is a non-profit organization dedicated to the responsible reuse, repair, and recycling of electronic products.
The latest version of the standard, R2v3, was released in 2020. This version makes the standard more affordable, adaptable, and scalable. Companies currently certified to R2:2013 will have until July 1, 2023 to transition to the updated version.
ISO 9001
Quality Management Systems
ISO 14001
Environmental Management Systems
For more information about ISO certification for the R2 standard, please call our consulting office at 866-354-0300 or contact us online.