Cybersecurity for Small Business
Cybersecurity Consultants
In our digital world, cybersecurity isn't a luxury. It's a necessity.
Even small businesses have data to protect: customer information, financial information, product designs, and more. The cyber threat landscape changes every day, and every business is a potential target. Customers want to work with businesses who protect their information. Many government entities require some level of cybersecurity compliance.
Small businesses have enough to worry about than just surviving.  Now another threat to survival is on the rise. Cybersecurity.  Many small companies are under-protected and this is exactly why cyber criminals prefer to go after smaller companies.  There are many ways to protect yourself from attacks from hackers and having your IT department cover your cybersecurity part-time is not one of them.
Upcoming Cybersecurity Certification
If you do any work with the US government, especially the Department of Defense, you will need to have some cybersecurity protections in place.  Some of these protections include ISO 27001 and CMMC.  Learn more about these cybersecurity standards below and some basic cybersecurity practices you should already be implementing.
Becoming ISO 27001 Certified means that an organization's Information Security Management System has been certified as compliant with a set of standards published by the internationally trusted International Organization for Standardization (ISO), in partnership with the International Electrotechnical Commission (IEC). ISO 27001 is part of a set of standards developed to manage information and is the leading international standard focused on controlled unclassified information security.
Any organization of any size can benefit from the ISO 27001 certification process as ISO 27001 easily integrates into your existing management systems to move you forward into a higher level of information security.
Find out more about how to acquire ISO 27001 certification and how our consultants can help.
ISO 20000-1 is a service management system (SMS) standard and is the most recognized International standard for IT management systems. This standard can be limited in scope to specific sections of an organization or can cover all customer demands and all internal company activities. The current variation of the standard is from 2018 and includes the design, transition, delivery and improvement of services to fulfill agreed service requirements.
ISO 20000-1 is perfect for any size company and can be integrated into existing management systems and processes designed to complement other recognized international management system standards like ISO 9001.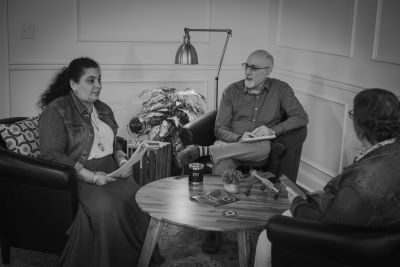 Going through CMMI Certification will help organizations learn how to improve processes and help decrease risks with the development of software, products, or services. The CMMI model gives businesses structure when it comes to developing better products and services.
CMMI uses an appraisal system instead of audits to identify the level of maturity achieved. These levels range from 0 to 5 with 5 being the highest level of maturity. The CMMI Institute offers training to help you prepare for certification and we help consult you on the best way to proceed.
In 2018 the CMMI was updated to V2.0 bringing with it an increased focus on improving business performance, increasing the value of benchmarking, accelerating adoption, and building agile resiliency and scale.
The Cybersecurity Maturity Model Certification (CMMC) was developed by the United States Department of Defense (DoD) to increase the level of security for, and protection of controlled unclassified information (CUI) created by either the US government or by an entity on behalf of the US government.  The upcomming CMMC Certification is meant for the Defense Industrial Base (DIB) because they produce equipment for the United States Armed Forces.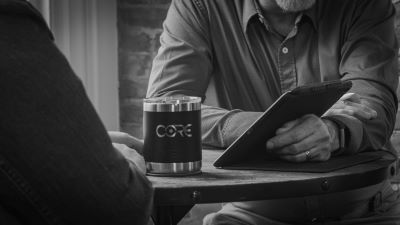 CMMC involves cybersecurity training, upcoming certification and assessment and includes accounting for information flow to subcontractors in a multi-tier supply chain. The upcoming CMMC Certification program will most likely be designed to measure the contractor's capabilities and preparedness in cybersecurity.
There are over 300,000 organizations and universities including supply chain operations, researchers, developers, contractors and subcontractors.
Our in-house CMMC / NIST subject matter specialist can help you with these requirements.  Call us today.
Cybersecurity crime is on the rise and the main target for cybersecurity companies is small businesses.  It is much easier to hack a small business than to hack into a large company with many more resources and protections in place.  What are some basic cybersecurity practices you can implement to keep your company, employees, and customers safe?
Don't use your IT personnel to do cybersecurity.  Even if your IT person is trained in cybersecurity, he or she is only doing it part-time.  Cybersecurity criminals are full time trying to hack into small businesses.
Train your employees about phishing and protecting physical equipment from exposure and exploitation.  Teach your employees how to keep unwanted people out of your building and to protect passwords.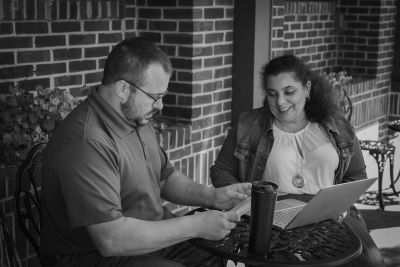 Learn How to Protect Your Business
Join our email list for cybersecurity tips, updates, and helpful solutions. No tehcnical jargon, just the things you need to know:
Our Solutions
We offer this simple, effective solution to help small businesses meet their cybersecurity needs: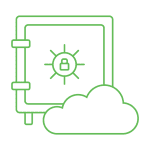 CORE Vault™
Everything you need for NIST/CMMC in one cloud-based solution 
CORE Vault comes ready-made for compliance with the DoD contracting requirements of DFARS, NIST SP 800-171, and CMMC 2.0.  With CORE Vault™, you can separate government data from your network and access it through a secure, cloud-based environment managed by our cyber experts.  CORE Vault™ also includes the support needed to reach full compliance with the non-technical cybersecurity requirements, such as your system security plan and required policies. 
Our online platform gives you all the tools you need for ongoing cybersecurity, including:
Document and record control
User-friendly project dashboards
Incident management
Security change logs
Risk register
Asset management
We also provide standard-specific tools depending on your security requirements. For companies who require NIST/CMMC, we provide a simple SSP tool, an automated SPRS score calculator, and customizable policy templates crafted by our own CMMC experts.
Need help applying cybersecurity practices to your business? Our solutions include hands-on consulting support from industry experts. We don't leave you to figure out compliance on your own. We walk you through every step of the process.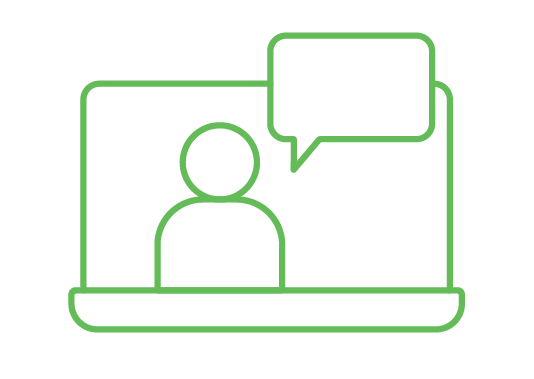 Core Business Solutions helps small businesses achieve compliance with a number of cybersecurity standards, including:
ISO 27001
Information Security Management Systems
ISO 20000-1
Service Management Systems
CMMI
Capability Maturity Model