At Core Business Solutions, our expert consultants help small businesses innovate and simplify the implementation of management systems to achieve ISO and similar certifications. We provide online and onsite services to our customers to learn, grow, and succeed. And we do it with a smile because we have built a business we believe in as much as you believe in yours.  American owned and operated, we are committed to strengthening and improving America's small businesses.
If you are searching for a simplified and expert-guided approach to ISO compliance, you've come to the right place.
If you told our founders,
Scott and Mike Dawson
, at the beginning of their careers that they would develop a system-changing quality company, they would have told you you were crazy.It's amazing where a napkin sketched idea at Thanksgiving can take you…
Read More >
As a team, we promise a few things
We are a driven group — driven to do our jobs well, and driven by care for others. At Core Business Solutions, we're a family, and as our customer, you become part of it.
We're excited for you
to teach us about
your business.
We measure our
success by yours (not by
the opinion of an auditor
or third-party voice).
We'll work every day to
gain new knowledge
to help you.
We'll be flexible.
We'll work to make your
processes easier and
your systems simpler.
We'll make you laugh.
We'll keep our work, and
yours, in perspective,
keeping things cool, calm,
and collected on the days
you need the Zen.
We'll be on your side.
We're a group of innovators and visionaries. We're life-giving, smile-seeking, balance-focused people, and we have found our way of helping others through our work.
Scott Dawson
Title: President & Co-Founder
Why He's our Fearless Leader: Scott is a "recovering" Quality Manager and active voting member of the US Technical Advisory Group (TAG) to ISO Technical Committee 176 (ISO/TC 176), which is responsible for drafting ISO 9001 and ISO 9004 international standards on quality management systems. Scott has spent 18 years of running Core Business Solutions and developing ISO programs for small businesses. As a side note, Scott holds a Master of Divinity from Denver Seminary and brings those values into the business. He loves to spend time with his wife Teresa, his children and grandchildren when he's not being an "ISO Geek."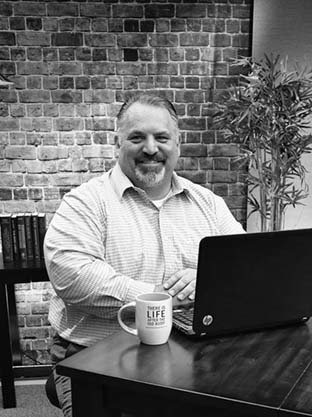 Drew Markley
Title: VP of Sales
Drew is a people person, through and through. He's very good at managing our sales team in addition to taking care of his own sales territory. He understands the complexities of running a business and worked on the Registrar/Certification Body side of the business for several years prior to working for us. His 20-year background in sales, administration, and manufacturing help him understand our customers' needs and develop products and services that meet those needs. Drew is based in Ohio and travels throughout the United States as needed. He's a hard worker, so don't be surprised what time of day you'll hear from him. When he's not working, he enjoys spending time with his wife and 2 daughters.
John Christly
Title: VP, Chief Information Security Officer (CISO)
John Christly is a technical and information security subject matter expert with decades of experience in IT and cybersecurity. John oversees several teams at Core including the Security Solutions Team, the InfoSec consultants, the software development team and the IT team. His strategic insights and experience guide the future direction of our InfoSec and IT programs.
Renee Ferry
Title: Customer Success Manager
Renee has a background of almost 25 years of healthcare experience focusing in Sales and Marketing as well as Project Management. In 2013, Renee took on the challenge of working with an international commercial playground manufacturer, in which she functioned as both an Executive Assistant, Events and Training Coordinator and Project Manager for four years before joining the fantastic team at Core Business Solutions. Today Renee enjoys helping our existing customers be more successful with their management systems and continuous improvement.
Suzanne Strausser
Title: Vice President, Consulting and Development in QMS Consulting
Suzanne has been a Quality Management System consultant for over 25 years. She's trained in the following Standards: ISO 9001, AS9100, AS9120, ISO 14001 and OHSAS 18001 among others. She's a member of the US Technical Advisory Group to ISO Technical Committees 302 and 176 and a senior member of American Society for Quality. She enjoys traveling and gourmet cooking while she is not working on her consulting projects. Suzanne has a great sense of humor and will keep your project moving while not "stressing you out" over the "to-do" list.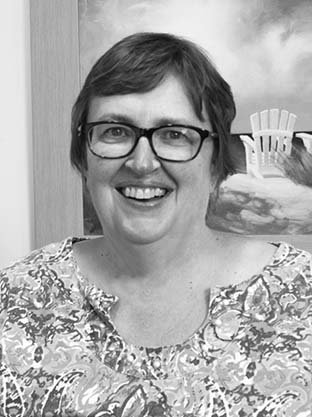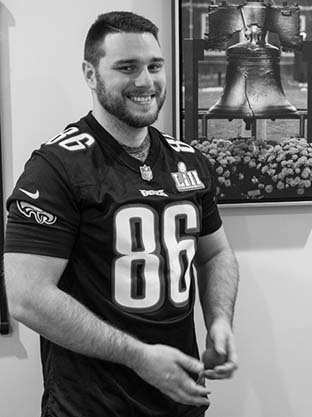 Kevin Metz
Title: Sales Manager
Kevin has been on the sales side of business since he graduated from College in Pennsylvania. He works out of our Headquarters in Lewisburg, PA and travels the east coast regularly. He is an avid Philadelphia sports fan, if you've ever talked to him, you would know. In his spare time, he spends time with his family, working out and coaching youth wrestling. He knows how to determine your needs and providing the correct products and services to meet your needs as cost-efficiently as possible. He's fast, so it's good he works the east coast.
Kara Boyer
Title: Sales Coordinator
When you call Core Business Solutions, you're most likely going to hit Kara first! That's a good thing for you because Kara always finds a way to do the right thing for you in the most efficient way possible. If she can't help you on the spot, she'll follow up promptly with a helpful answer to your question or need. She supports our sales consultants and our VP of sales and ensures that the work being done behind the scenes will give you an exceptional experience. On a personal note: A devoted mom to her three kiddos, Kara spends her time away from the office exploring her creative side in her artistic pursuits.
Brian Smith
Title: Consultant and Manager of Consulting Services
Brian spent the last 18 years of his career in law enforcement managing several prison industries. He's implemented quality, environmental and occupational health and safety management systems. His experience as a Quality Manager, Factory Manager and Environmental Compliance Specialist has allowed him to develop management systems as well as apply them in practical applications. He's also led several dozen process improvement projects using Lean Six Sigma methodologies. When he's not consulting, you'll find Brian in the woods. Ask him about his hand-crafted turkey calls and duck decoys.
Joe Hill
Title: Consultant
Joe has been involved with Quality Management Systems for over 15 years. As a previous quality manager for a certification body (registrar) specializing in the aerospace industry, Joe is well-versed in the ISO 9001, AS9100, and AS9120 and ISO 45001 standards. He is also a certified Associate Auditor with Exemplar Global, as well as a Certified Quality Auditor (CQA) with the American Society for Quality (ASQ). When not working on his consulting projects, Joe enjoys camping and the outdoors in general. He is also an avid piano player, musician, and songwriter. Joe's experience and background will provide a solid foundation to help your project succeed.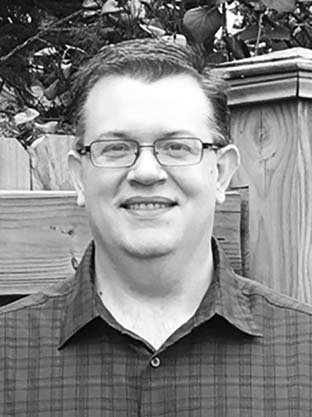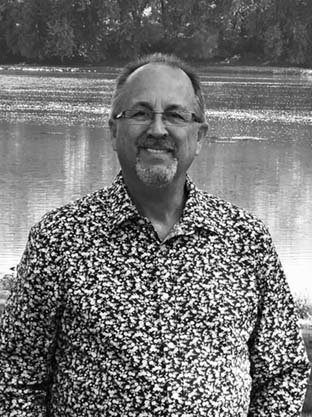 Bruce Newman
Title: Consultant
Bruce is an experienced quality systems leader with considerable experience in business management systems implementation and sustainment. He is a certified Quality Auditor and Lean Six Sigma Black Belt, and some of the standards he has worked with are ISO 9001, ISO 14001, and TS 16949. Bruce has worked in a variety of manufacturing settings, including automotive, motor yachts, medical device, and armored protective equipment, and can easily adapt his experiences to help a variety of businesses. When Bruce is not consulting, he enjoys family fun, fishing, traveling, and playing and building guitars. There is no question Bruce will help get you where you need to be!
Marla Nelson
Title: Consultant
Marla is an accomplished Quality Assurance professional with over 20 years of manufacturing quality management, project management and training facilitation in the automotive, military defense and life sciences industries. She is a certified quality auditor, quality manager, ISO 9001:2015 Lead Auditor, Project Management Professional, configuration management specialist and possesses a top secret security clearance. Marla loves to travel and her goal is to set foot on every continent at some point in her life. Marla seems to always have a smile on her face, no matter what task is at hand. Watch out, that may rub off!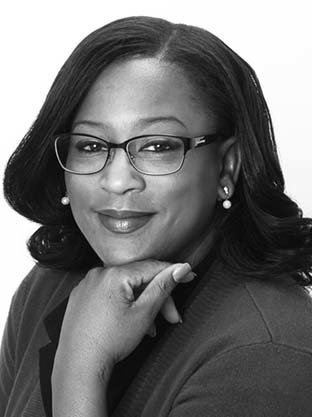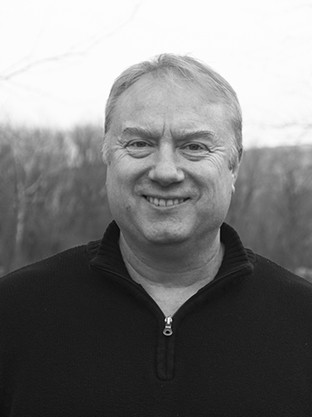 Pat Gagner
Title: Consultant
Pat is an adept quality professional with three decades of experience developing, maintaining and improving Quality Management Systems. His background is in high performance computing and railway technology in the areas of manufacturing, engineering, supply chain and customer service. He would love to help you develop a world class quality system if you so desire. Pat has certifications as an ISO 9001 auditor, Total Quality Management Professional, Lean Six Sigma Master Blackbelt, Project Management Professional and Corporate Trainer. When Pat isn't consulting, he is spending time with his family, coaching or cheering on his boys. In his downtime, he enjoys reading books on leadership, relationships, and continuous improvement…sharpening the saw. He is approachable and has a discerning sense of humor that will make your journey enjoyable.
Rick Krick
Title: Consultant
Rick has been a Quality Management System consultant for over 30 years. He's trained in the following Standards: ISO 9001, AS9100, AS9120, ISO 14001 and OHSAS 18001 among others. Rick's been a teacher, a software developer and a consultant for many years. His experience in diverse industries gives him the experience he needs to help customers succeed. Rick has a great sense of humor and enjoys teaching the benefits of a strong QMS.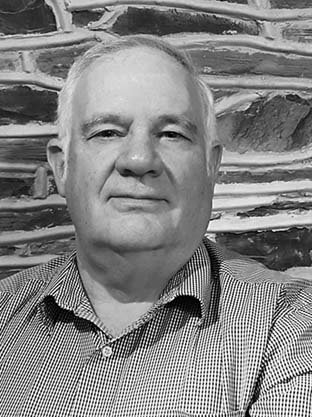 Julio Rodriguez
Title: Consultant
Julio's experience as a successful consultant and director of quality and operations can be traced back to 2002. He has worked in many cities around the US and South America designing and implementing integrated management systems based on worldwide standards such as ISO 9001, TL 9000, ISO 140001, ISO 18001, AIB, R2 and Servsafe. He feels passionate about creating strategies to improve and re-engineer processes to boost companies' profits and enhance business relationships. Julio has experience in a wide range of industries such as telecommunications, food packaging, chemical processes, electronics shredding & recycling, consulting, and security. Julio enjoys adventure and has participated in competitions involving mountain biking, climbing, and running. He also enjoys other sports such as paddle boarding and scuba diving.
Suzanne Weber-Smatko
Title: Consultant
Suzanne has over 25 years' experience as a quality professional in manufacturing including multi-site global Quality Management Systems for ISO 9001 and AS9100. When Suzanne is not working, she enjoys gardening, kayaking, fishing and well, just about anything outdoors and of course spending time with her family, especially her 3 grandbabies. Suzanne is results oriented and understands the value of a good Quality Management System and has a passion for helping others who seek it.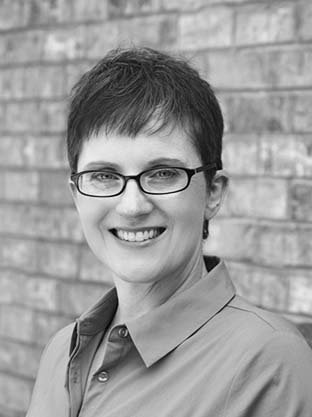 Paula Taft
Title: Consultant
Paula started her career as a Quality Engineer for U.S. Steel working both in quality and in operations. She has been involved in Quality Management Systems consulting for 20 years. She is trained in the following standards: ISO 9001:2015, AS9100, AS9120 and ISO14001. Her customers have included manufacturing industries, service providers, distributors and government services providers. Paula has been a panelist on the CBS monthly webinars discussing all aspects of implementation to various standards. In her spare time, she enjoys being with her family, walking her dog, instructing yoga classes and watching the performing arts. "Knowledge is of no value unless you put it into practice," Paula likes to tap into this philosophy to bring out the best of each customer she works with.
Beth Bradfield
Title: Software Implementation and Training Specialist
Beth has been supporting client goals and development for over 12 years, focusing on operational support for national and strategic clients. She works with new customers, helping them learn the CORE platform. She, along with Nadine Mills, are CORE support experts and can assist you with functionality in CORE to achieve certification and maintain compliance.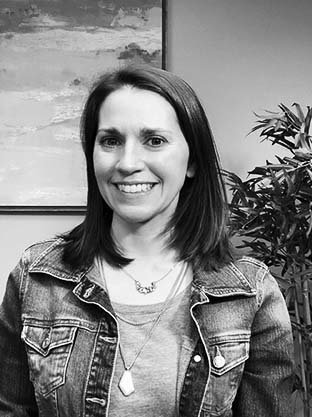 ISO Certification … SO WHAT IS THIS ALL ABOUT, EXACTLY?
ISO certification is about your customer's experience with your company. When you work to develop a program that is about more than checking the box, your customers will notice.
We will set an example, chart a path, and show you the way.
Our small business consultant programs use our
CORE software
to work with hundreds of companies annually to become certified, and plenty of our customers continue to use CORE as their own document control platform following certification.
In our experience working with small businesses in virtually every industry, we've seen ISO certification make a huge difference to companies and their customers. This happens when ISO certification is approached with three goals in mind:
Make it matter
Make it work
Make it last
These "CORE ISO Values" prioritize everything we do in our company to help yours. We're ISO 9001 certified ourselves because we believe these values work and we put them into practice.
We believe small businesses can be successful by strengthening the "CORE": how we plan, organize, and conduct daily operations.
We believe small businesses can be successful by strengthening the "CORE": how we plan, organize, and conduct daily operations.
A strong CORE matters:
It results in performance excellence, differentiating you in the eyes of your customers;
A strong CORE works:
It fits the way you run your business with the resources you have;
A strong CORE lasts:
It drives sustainable improvement and long-term growth opportunities, allowing you to meet requirements in your industry, needs of your customers, and the goals of your company.
With the help of web-based technology, our strategically-located consulting team supports companies anywhere they are located. We've developed a unique approach to certification that includes on-line video training and ISO compliance software, and our experienced consulting team has sharpened their quills by working in various industries as quality managers or directors – with backgrounds that say, "I've been there."
To help us stay ahead, our company President, Scott Dawson, is an active member of the US TAG to ISO/TC 176 (the committee that develops and revises the ISO 9001 standard), giving him a unique perspective on the upcoming changes to the standard. This helps us to be proactive in our development of new programs to help small businesses.
Through innovation and constant improvement, we will continue to set the bar for standards compliance. Over time, new industries will adopt ISO 9001 as their quality standard. Related standards for aerospace, environmental, health and safety, information security, medical devices, automotive, and telecommunications are following suit, and our commitment will continue to be to assist small companies to achieve these certifications, regardless of industry.
We'll do everything we can do to help you be successful and demonstrate measurable improvements that your customers notice and appreciate. Because ISO is more than a piece of paper in a dusty frame – it's a business-changing system you can proud of.
The CORE Compliance Platform is a web-based document control system that, with the guidance of our expert consultants, online training program, and resource library, will give you all the tools needed to establish and maintain compliance.
Through the use of consulting, training, auditing and technology, Core Business Solutions simplifies preparations, increases the business benefits achieved through certification, and reduces the overall cost of ownership as certification is maintained. And moreover, we empower companies to be ISO experts through our process.
It'll take 2-4 months for Core to help you prepare ahead of a registrar-lead audit. By implementing an ISO 9001 Certified Quality Management System, and then proving to an auditor that it works, you'll achieve ISO certification* for your small business.
*ISO 9001 Certification is a foundational international standard for Quality, ensuring that your business delivers a consistent level of quality by having well-defined processes and procedures. ISO 9001 defines requirements for companies who want to ensure that their products and services consistently meet customer requirements and continually improve their business processes and is widely used as a supply-chain requirement.
Want to learn more about ISO certification? Visit our ISO Certification page or call us at 866.354.0300.