ISO 14001 Certification – 2023 Update
Successful implementation of ISO 14001 benefits not only your company and stakeholders, but also works for the benefit of our globe. With emissions growing more concerning and the threats of climate change becoming reality, it's no wonder why sustainability and environmental excellence is taking a front seat for many organizations.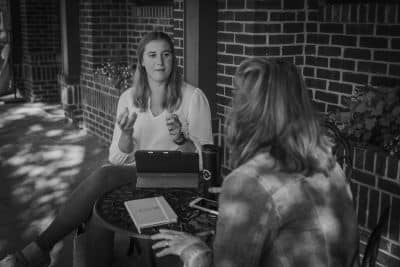 But we know that solving the world's environmental problems isn't simple – and addressing the environmental affects your organization makes comes with its own set of challenges. Even the most ambitious and well-intentioned management teams come up on road blocks they aren't sure how to navigate. It's important to be aware of some of the most common challenges of ISO 14001 implementation upfront so that you're prepared to work through them.
ISO 14001 Problem Solving
First and foremost, it can be really easy to point out the ways your company negatively impacts the environment (or could). Every day we hear of new ways we can reduce our personal carbon foot print, and it isn't hard to relay those thoughts into our "at-work" lives.
But knowing exactly what to do to reduce our affects is another story. "Minimize your waste" is a good phrase to throw around, but the challenge lies in figuring out exactly how you're going to throw less away. Most businesses utilize products that come in packaging – whether for their manufacturing operations or for their daily office use. Some organizations have processes or are creating products that naturally produce an unusable by-product that needs to be discarded. And it takes a full overhaul of how you purchase and use those products in order to make a dent in your waste.
Similarly, some companies utilize chemicals in their processes that aren't environmentally-friendly. If it's a vital piece of their process, how can they minimize the use of that chemical without completely reframing their end product?
In identifying the environmental affects our businesses make, we acknowledge our responsibility to correct our shortcomings and work toward more sustainable practices. Be ready for a lot of flexibility, creativity, and acceptance of limits as you start your ISO 14001 certification journey.
Understanding Regulations and Legislation
The rules and regulations our businesses are subject to regarding environmental impact can be complex, if not completely confusing. Without a dedicated individual in your organization who is knowledgeable of the environmental legislation that effects your company, you may feel like you're taking a shot in the dark when you're attempting to comply.
Invest in the Education
Before you begin the process of creating your ISO 14001 certified EMS, take the time to fully learn about the laws and legislation with which you will need to comply. Invest in the education and dedicate an in-house expert to keep your legal compliance at the forefront of your improvement efforts. You can learn the general concepts, how the latest legal changes can affect your organization, your organization's responsibility and your personal responsibility.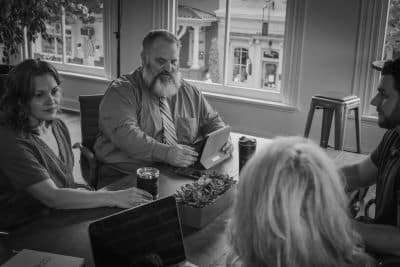 For smaller organizations who may not have the time to devote to this task, consider partnering with an expert consultant who will be able to ensure that your actions are working not only toward improvement for your business, but also toward regulatory compliance. The future of your business may count on it.
Leadership Support and Participation
Just like with all other ISO standards, the support and participation of your top leadership is not only helpful in implementing your EMS and the changes that come with it, but it's required by the standard with proof needed for certification.
And – just like with all other standards – this can be hurdle that isn't easy to overcome.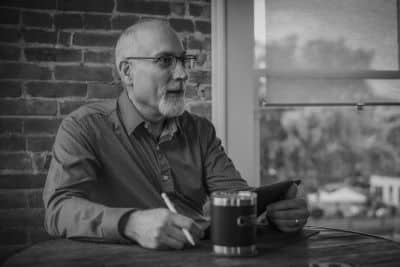 Top executives are busy and stretched thin with big-picture planning and operations oversight. Before you begin the implementation of your ISO 14001 EMS, make sure your leadership team understands the importance of their presence and input as well as the benefit ISO certification has for your company.
Creating Balance within 14001 Requirements
Perhaps the biggest challenge of ISO 14001 certification is the need to maintain balance. Often, when we begin evaluating processes and making changes for environmental benefit, we may reduce productivity and may even jeopardize outcomes.
The Company, Customers and Stakeholders
It's crucial for top management and the EMS implementation team to be aware of the full effects of their desired objectives and policies. In editing processes and procedures, they must remain conscious of both the needs of the company, customers, and stakeholders as well as the resulting environmental improvements.
Audit Changes
The improvements made cannot be so limiting that the company fails to realize the benefit of ISO certification. If processes are made more cumbersome or less productive simply for the sake of environmental benefit, the company isn't sharing in the positive outcomes intended by implementation. Carefully audit the changes you make to ensure they haven't limited your team or your product and remember to maintain balance in your efforts.
Progress Over Perfection
Finally, organizations in the heart of EMS implementation may become discouraged when they look back on the work they have done and realize how much more they have in front of them.
The goal with the ISO 14001 EMS implementation and certification isn't to fix everything all at once. No auditor will expect you to have addressed every single risk and eliminated all of your negative environmental affects in one swoop.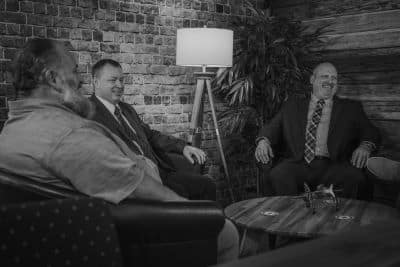 Instead, they will look for proof of a consorted and honest effort toward improvement, and a dedicated, working EMS that is set up for continuous, long-term progress.
All Steps will add up to Making a Difference
If you become discouraged as you examine your long list of to-dos, remember to step back and look at all of the work and improvement you have made so far. Even baby steps toward lower levels of pollution, conservation of energy, and reduction in waste will add up to make a surprising difference.
Divide the Work and Conquer Milestones
No ISO standard comes without its own set of challenges. Knowing the trends of what others face can help you prepare to approach your own ISO 14001 certification process with the right tools and resources to ensure your success. If your team is limited in capacity, think of ways to divide the work and conquer milestones, or consider partnering with an expert consulting team to help you navigate the process and stay on track. Ultimately, overcoming the challenges of implementation will result in improved processes, and a more sustainable and future-focused organization.
To learn about ISO 14001 compliance or certification, visit Core Business Solutions' ISO 14001 page.