ISO 22716 Certification
Quality matters in any manufacturing endeavor. But in the world of cosmetics, that goes double. Much like food products, cosmetic products can have a direct health impact on the customers who use them. If you're involved in the manufacture, testing, or transportation of cosmetics, your customers and partners expect a high level of safety and quality.
ISO 22716 helps ensure that consistency. If you're reading this article, you've probably heard something about the ISO 22716 standard. Maybe a customer has asked you to become ISO 22716 certified. Maybe you're simply exploring certification for your own benefit.
Either way, this article will equip you with the ISO 22716 essentials, so you can decide if the standard is right for you.
Let's start with the basics: What is ISO 22716?
What is ISO 22716?
ISO 22716:2007 provides the guidelines for Good Manufacturing Practices (GMP) for the production, control, storage, and shipment quality of cosmetic products. The standard can apply to any business of any size that performs these activities. It helps manufacturers meet both government regulations and customer requirements. Note that these guidelines do not apply to the R&D or distribution processes.
This standard comes from the International Organization for Standardization (ISO.) This is the same international group behind world-famous standards like ISO 9001 for Quality Management and ISO 27001 for Information Security.
Specifically, ISO 22716 was written by ISO Technical Committee 217 Cosmetics. It was originally created in 2007 and last reviewed and confirmed in 2022.
Why Pursue ISO 22716 Certification?
If you're in the cosmetics business, you've probably already encountered ISO 22716 as a customer requirement. This standard can open new opportunities, helping you meet any requirements or regulations you may encounter. Certification helps you stand out from your competition. It shows potential customers that your business has met international industry benchmarks.
No matter the size of your business, ISO 22716 certification can bring a wealth of benefits. These include:
Controlling risks and hazards
Establishing and maintaining regulatory compliance
Improved product quality and consistency
Integration with other common standards, such as ISO 9001 and the BRC Standard
Improved supply chain management
Growth opportunities and new customers
You can easily implement ISO 22716 alongside ISO 9001 as part of an Integrated Management System (IMS). Contact us to learn more.
Now that we know what ISO 22716 is—and how it can benefit your business—let's get more specific. What do we find inside the ISO 22716 standard?
ISO 22716 Requirements—What's in the Standard?
The ISO 22716 standard contains 17 sections. These sections cover everything from personnel to documentation. They begin with the standard's scope.
ISO 22716 Scope
ISO 22716 governs the quality and safety of cosmetic products. This covers all vendors in the supply chain, the raw materials and ingredients used, and the final product. When the supply chain follows ISO 22716 Good Manufacturing Practices, wholesalers and retailers also benefit.
Consistent Terminology
Before diving into specific requirements, ISO 22716 lays out the standard's terminology. This section lists 36 definitions that you will encounter across the standard.
The Cosmetics Quality Management System and Organization
The next section focuses on personnel. It contains requirements for employee competency and sustaining a qualified personnel base. With knowledgeable and well-trained staff, you can produce safer and more reliable products.
Guidance here includes:
Maintaining clear descriptions of the tasks and responsibilities for all staff.
Developing operational communication channels, both internally and externally. This is essential for building personnel commitment and participation.
Implementing a document control system such as the CORE Compliance Platform. Such a tool will help you greatly when implementing and maintaining a high-quality management system.
Creating the required quality documentation.
Premises and Equipment
This section contains guidelines for the way you design your manufacturing, quality control, and storage areas. These guidelines include elements such as cleaning, sanitization, protection from contamination, and material access and flow. It contains several specific requirements. For example, manufacturing and storage must be separated and  you must perform regularly scheduled maintenance for your site and equipment.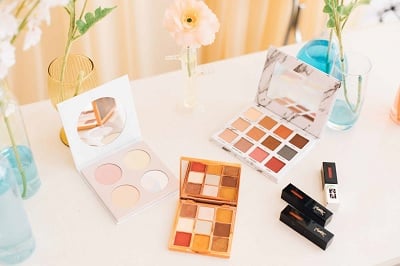 This includes frequent calibration of any monitoring devices. Remember to consider your specification parameters for manufacturing, packaging, and storage.
Finally, your site and equipment must undergo approval, analysis, and objective review. Remember to document this process and its results.
Product Realization and Materials Management
Quality isn't just a final checkpoint. For ISO 22716, you must meet quality criteria at various manufacturing stages. This includes ensuring the quality of purchased raw materials and packaging materials.
You must create criteria for three major stages:
In-process checks and parameters of starting materials
Intermediates or cosmetic ingredients
Finished products
Quality status must remain visible throughout the supply chain. Your quality efforts don't end at your facility. They should involve your contractors, third-party transporters, and packaging units.
To achieve this holistic approach to quality, your Quality Unit must be fully integrated into your operational activities. This helps your unit make changes to the quality status of starting materials and intermediate products.
Deviations, Complaints, and Recalls
Quality isn't just about ensuring success. It's also about handling failure.
You'll need a system in place to capture, document, and respond to deviations, complaints, and recalls. You then must address these issues with corrective and preventative actions as needed.
If a deviation poses a serious threat to health and safety, it's up to your organization to coordinate a recall.
Application
ISO 22716 requires managers to sign and publish job descriptions for two specific positions: Head of Manufacturing/Operations and Head of Quality.
The job description for your Head of Quality must include distinct references to several specific responsibilities:
Release product
Move product to a different quality status
Deviation and investigation
Change control
Internal audit (among other responsibilities)
Achieving ISO 22716 Certification with Core
Those are just the basics of an ISO 22716 GMP quality management system. We can't get into every detail here, but you should now have a solid overview of the standard and its requirements.
We know the certification process can seem daunting. But we also know that any business of any size can see success with ISO 22716.
At Core Business Solutions, we help hundreds of small businesses achieve quality certifications every year. Our proven process combines hands-on consulting, cloud-based tools, and expert training to make implementation simple and effective. We'll help you make ISO 22716 a seamless part of your business so you can start reaping the benefits of certification without the hassle.
Give us a call at 866.354.0300