"There is nothing more pertinent to the success of a company than their full commitment to the protection of their assets. Implementing ISO 27001 allows companies to take control of the management of the information that drives their business and ensures it will be handled with care by their entire organization."
– Scott Dawson, President, Core Business Solutions
Information and Cybersecurity is rapidly growing as a focal point for companies' attention. In the ever-changing information space, organizations have to prepare for how they will manage the risk associated with their most valuable assets. Developed by the International Electrotechnical Commission and the International Organization for Standardization, ISO/IEC 27001 sets a globally recognized standard for the maintenance and protection of information systems. Through the development of an information security management system (ISMS), companies are able to proactively manage the information that drives their business, fulfills regulatory requirements and contractual obligations, and supports their business function. Managing important information – from financial data to employee credentials to intellectual property – is crucial to growth and long-term success.
As with all ISO standards, companies should work diligently to involve the entire organization in the development and implementation of the ISMS. There is no greater risk to your information security than the people who access your information every day. Their diligence in participating with your ISMS will help guarantee it is functioning as intended.

When evaluating ISO 27001, companies tend to focus on the technical aspects of cybersecurity, but the overarching goal of your ISMS is to improve your complete information security process. From identifying risks to the resulting protection of vital company assets, your ISMS will set procedures in place to protect your information.
Identify Risks and Potential Information Breaches
As with all ISO standards 27001 requires you to identify the risks specific to your business information and how you keep it safe. Additionally, you will be required to develop processes with which to measure, manage, and reduce those risks. As you evaluate internal and external stakeholders, you will identify previously-overlooked potential lapses in security and weaknesses that could put your business at risk. Developing your ISMS is a systematic approach to addressing these risks and will require continual monitoring of your information security. Keeping the initiative at the forefront of your business allows you to be diligent and tuned into the protection of your most valuable assets.
Develops Processes and Policies for Protection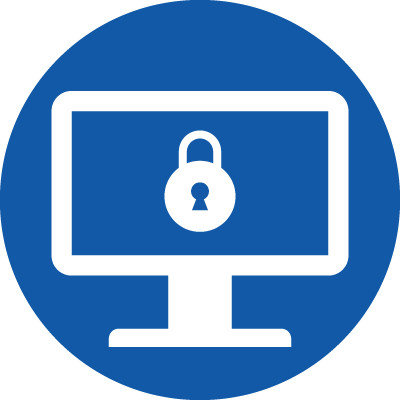 Once risks have been identified, you will be tasked with addressing those risks and putting policies and procedures in place to minimize negative outcomes. Additionally, the procedures that are part of your ISMS will allow you to detect potential information breaches before they affect the function of your business. Again, the systematic approach of the ISMS requires consistency from your team to communicate and uphold the policies set in place for protection. Communicating to your workforce in an effective manner will stress the importance and understanding of the newly-instated policies. Applying proper controls helps define who has access your information, as well as how and when they are approved to access it. With the framework in place, you will find you are better able to manage the requirements of your business, especially in regard to legal and regulatory matters.
Encourages Teamwork through Whole-Company Involvement
The implementation of an ISMS, much like any management system, requires the attention and care of every team member on your workforce. Top management is required to define roles and competencies, and staff are held accountable for upholding the commitment to new or improved practices. The way you develop and communicate your intentions and plans for your ISMS will set the stage for team building and will give ownership of the system to each employee who is tasked with a responsibility. With your entire organization on board, you will greatly reduce the likelihood of information security breaches.
The benefits of ISO 27001 ISMS implementation aren't just seen internally. Your efforts will also be noticed by external stakeholders and current and potential customers. When working with information of any kind, individuals want to be assured of confidentiality – whether of their personal information or with the handling of intellectual property. By achieving ISO 27001 certification, stakeholders will have higher confidence in your business practices and will trust you to help them with their business pursuits. Taking it a step further, you can communicate the risks of your business to these interested parties, pulling them into improved information and cybersecurity practices, which in turn adds value to their business.
Provides Growth and Continual Improvement Opportunities
Management systems require consistent attention, and your commitment to your ISMS will help you work toward continual improvement. As your reputation improves, your prospects will also improve, allowing you to develop and grow your business. Furthermore, you will benefit from the cost savings of minimized security incidents. Knowing your information and customer information is protected allows you to conduct daily operations without fear of a lapse in security or disruptions, you won't have to worry about fines or prosecution caused by loss of information or corruption, and you may even find that you are better prepared to comply with legislation and regulations.
To successfully meet ISO 27001, your organization must comply with all requirements set forth by the standard.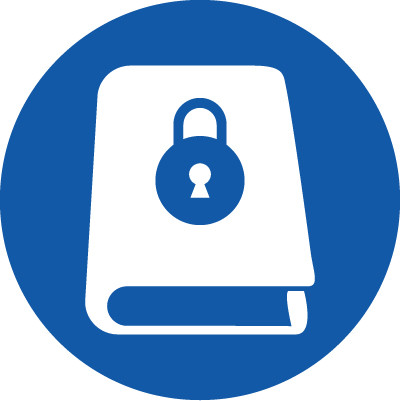 Beginning with the context of your business, you must evaluate what information and cybersecurity trends affect you and your industry. As you determine the factors that influence your security risks, you will be required to outline how your business compares to industry best practices and to determine what aspects of your business you will address through your ISMS scope.
Following the process of other ISO standards, this determination is to be led by the executive management team. Proving top-down direction and improvement of your information security systems is something that auditors specifically look for when they evaluate your ISMS for certification.
As you move forward with the development of your ISMS, the process of whole-team engagement mirrors that of other standards. Setting 27001 apart is, obviously, it's close focus on the methods used to collect, store, and protect vital company information. Your team will be required to become familiar with your company security policy and will follow the process of assessing and treating information security risks. You will also be responsible for the careful documentation of your methods, the results of your risk assessments, and the decisions regarding the treatment of those risks.
Monitoring and measurement of your ISMS will help you evaluate its effectiveness and will also determine the commitment and competency of your team. When issues arise, you will perform trainings and audits to uncover root cause and will make decisions for the correction of nonconformities. Internal audits and corrective action plans prepare your company for the third-party audit to evaluate your system for certification.
Again, careful monitoring and measurement of your system is crucial, as is the careful control of documentation and records related to its development and audits.
Information security controls more than just written information related to products or services. It encompasses all the information that drives your business forward. Personnel information, email, supplier information, customer information, and records of the laws and regulations you must follow need to be included in your ISMS and managed with the utmost care to ensure their protection. Educating your team on the importance of the initiative and on all the ways in which a security breach can occur is vital to the long-term effects of your system.
Companies should apply any controls listed in ISO 27001 Annex A that are relevant and are audited to these controls. You can exclude irrelevant controls upon justification.
the acceptable use of information and assets
control of access to information
confidentiality and non-disclosure agreements
systems engineering
security of information in supplier relationships
procedures and policies in the event of a security incident or breach
standard operation procedures
compliance and permanence of information security procedures
Annex A provides a structure that allows companies to ensure they are meeting all the requirements of control within their ISMS.
Many customers that pursue ISO 27001, have or need to have ISO 9001 in place. ISO 27001 is designed to dovetail with other standards in the ISO family such as ISO 9001, ISO 14001, ISO 20000-1 and more.
Following the same, familiar structure of the ISO 9001 standard, the globally accessible information security standard is designed to fit any business, regardless of size or industry. Certification can be pursued in conjunction with or separate from other ISO certifications, and integrated management systems allow organizations to take a holistic look at the risks they face.
Common ground shared between 9001 and 27001 is identical to that shared by all other ISO standards:
Context of the organization
Requirements of interested parties
Leadership and responsibilities
Planning and support
Competence, awareness, and communication
Document and record control
Performance evaluation
Improvement
Additional requirements specific to ISO 27001 allow the ISMS to zero in its focus on the risks and protection of valuable company assets and information. Companies must perform a specialized information security risk assessment and then follow through with treatment of those risks.
Setting itself apart from 9001, 27001 specifically focuses on the following:
Information security planning and objectives
Operations security
Supplier relationships
Project management protection
The ISO 27001 standard focuses on the protection of the crucial information that allows your business to function and succeed. Committing to the development and implementation of an ISO certified ISMS allows you to both have confidence in the day-to-day function of your business and also provides a sense of responsibility to your customers that you are as committed to their success as you are your own.
For more information contact us at info@thecoresolution.com.