In our digital age, even small businesses can't afford to ignore information security. Increasingly, customers want to see some sort of security certification before they commit to working with a contractor or supplier. Two of today's most trusted security standards are SOC 2 and ISO 27001.
If you're just dipping your toes into the information security world, you might feel overwhelmed by the rushing tide of new terms and acronyms thrown your way. What are SOC 2 and ISO 27001?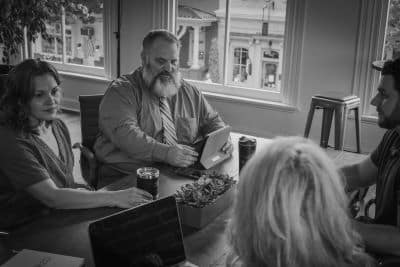 Do they do the same thing? And more important—which one is right for you?
This article will explore the differences—and similarities—between ISO 27001 and SOC 2, so you can make a confident decision that fits your security needs.
ISO 27001 vs. SOC 2:
SOC 2 and ISO 27001 serve a similar purpose. They both help you achieve information security to protect your data, prevent risks, and satisfy customer requirements.
But while both standards deal with information security, they each bring a different focus to the table.
ISO 27001
ISO 27001 is a certification standard. It's designed to help you create and maintain an overall Information Security Management System (ISMS). This system of processes and documentation helps you build continually improving security across your organization. It follows the basic outline of other ISO management system standards, such as the widely employed ISO 9001. ISO 27001 focuses on three key principles: Confidentiality, Availability, and Integrity.
SOC 2 does not yield a certification but rather a detailed report or attestation. This report assesses the design and functionality of your security controls, depending on which type of SOC 2 report you receive (more on that below).
SOC 2 Compliance
SOC stands for System and Organization Controls. As the name implies, SOC 2 focuses on individual controls rather than an overall management system. SOC 2 structures itself around five Trust Services Criteria (TSC): Security, Privacy, Availability, Confidentiality, and Processing Integrity.
ISO 27001 vs. SOC 2: Where Do They Come From?
ISO 27001 (also referred to as ISO/IEC 27001) comes from the combined efforts of the International Organization for Standardization (ISO) and the International Electrotechnical Commission (IEC). The original version of the standard was published in 2005, with the most recent revision taking effect in 2022.
These international organizations bring together experts from around the world to determine globally recognized best practices.
This makes ISO 27001 a widely recognized standard that can open opportunities across the globe.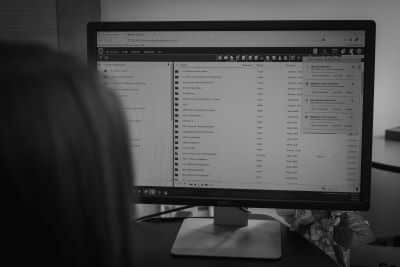 SOC 2 has its origins in the world of accounting. It was designed by the American Institute of Certified Public Accountants (AICPA). Due to its American origins, SOC 2 is mostly used in the United States, but it has also gained some recognition in Europe.
ISO 27001 vs SOC 2: How to Achieve Them
Both ISO 27001 and SOC 2 involve an official audit and a final certification or report.
ISO 27001 Certification
In order to achieve ISO 27001 certification, you must implement a functioning information security management system. This system must meet the requirements of ISO 27001 and suit the needs of your business.
Implement the Controls
Despite its big-picture focus, ISO 27001 also contains specific security controls. You can find these in Annex A of the standard. You will need to decide which controls apply or don't apply to your business. From there, you must implement the controls that apply. You must also explain your reasoning for not implementing the controls that don't apply.
Perform an Internal Audit
With your implementation complete, you must perform an internal audit to check your readiness for the official certification audit. This certification audit must be performed by a licensed registrar. Once you achieve certification, you will need to recertify every three years.
SOC 2 Compliance
SOC 2 requires you to implement security controls. Once you choose the controls that fit your business, you can pursue two types of SOC 2 reports:
SOC 2 Type 1 reports on the design of your controls at a single point in time. An independent CPA will review a description of your security controls and comment on their design efficiency. This type of SOC 2 report can be achieved fairly quickly, but it does not attest to the ongoing functionality of your controls.
SOC 2 Type 2 reports on the operation of your controls over a period of time of at least six months. For this report, a CPA will perform a hands-on test of your security controls and review their true effectiveness. This type of SOC 2 audit takes longer to prepare and perform than a Type 1 audit, but it attests to the ongoing functionality of your controls.
Preparation for the SOC 2 audit generally takes about six months. Your SOC 2 attestation remains valid for 12 months, at which point it must be renewed.
More Differences Between ISO 27001 and SOC 2
Overall, SOC 2 is a more flexible standard than ISO 27001. It gives businesses greater freedom to choose controls that fit their context, and it requires less conformity than a management system standard.
Although ISO 27001 contains more universal requirements than SOC 2, it can also broadly apply to any business. Its management system focus creates a rounded approach to security, helping you build a security culture in your business.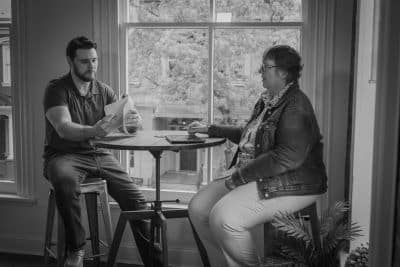 It also fits seamlessly with other ISO standards you may implement, such as ISO 9001 for quality management or ISO 45001 for operational health and safety.
Can ISO 27001 and SOC 2 be Implemented Together?
Some organizations might choose to implement both ISO 27001 and SOC 2. Although the two standards overlap, their strengths can complement one another and create a more holistic approach to security.
ISO 27001 provides a management system to govern the process of planning, implementing, reviewing, and improving your security controls. SOC 2 helps you keep those specific controls well-oiled and functioning properly. ISO 27001 can help you satisfy the requirements of SOC 2, and vice versa.
Implementing both standards can also broaden your customer base, opening you up to opportunities from customers who require either standard.
At Core Business Solutions, we specialize in helping small businesses achieve information security. Our team of consultants combines security expertise with industry experience.
We know what it's like to run a small business. We also know that the world of information security compliance can seem daunting. But we believe any business can achieve ISO 27001 and SOC 2 to protect their information and satisfy customers.
At Core Business Solutions, we offer consulting, training, online tools, and technical solutions to make information security simple and effective.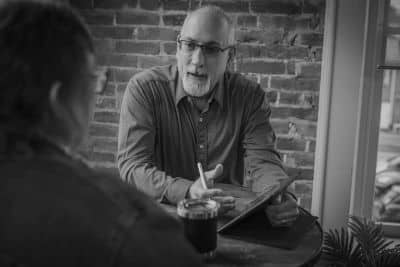 Whether you're implementing ISO 27001, SOC 2, or both, we can get you ready for a successful audit, making the process simple and effective every step of the way.
Give us a call at 866.354.0300 or contact us today for a free quote.