ISO 9001 Awareness Training Explained – 2023 Update
2023 Update: Managing a company requires more than just making sure processes move smoothly and outputs reach quality standards. It also requires the careful and considerate oversight of your personnel — the individuals who are responsible for making sure your processes and outputs meet your benchmarks.
Because of their impact on your organization, it's important to provide proper quality awareness training to your team. By creating ISO 9001 awareness training material, you will ensure your employees' efforts comply with standard regulations and that risk associated with human error is minimized.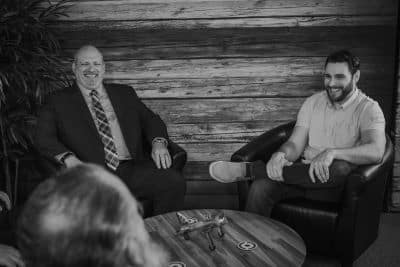 What Is ISO 9001 Quality Awareness Training?
Before we get into what is required of your ISO awareness training material, let's look at a brief review of exactly what ISO quality awareness is.
ISO quality awareness is not the understanding of the full ISO standard. You do not need to develop training materials that explore what ISO is or create an awareness of the requirements of the standard. Rather, your ISO awareness training is intended to educate your team on how their specific duties tie into your quality management system (QMS) and how their solid understanding of their responsibilities and their competency in performing their assigned duties play a critical role in the quality of your company's deliverable.
Quality awareness training is not about awareness of ISO — it's the broad understanding of how each employee makes their mark on quality.
More than 100 million organizations have embraced ISO 9001 quality awareness training. This type of training helps to uncover each employee's strengths and weaknesses while allowing them to see how their contributions affect the larger picture of your organization. Balancing compliance and business goals begins on an individual level.
Training should cover the company's quality policy, how the employee contributes to the program and the consequences of noncompliance.
The Importance of ISO Training
Every employee who contributes to your organization's QMS needs ISO training. Each individual is part of a complex structure, so personal responsibility is key. For example, a CEO may need to set new policies and make executive decisions to change the quality of a product dramatically. At the same time, a line worker in a factory who inspects products may need to make changes in their daily duties based on these new quality standards. Both of these company employees have to take ownership of their roles in maintaining ISO 9001 compliance.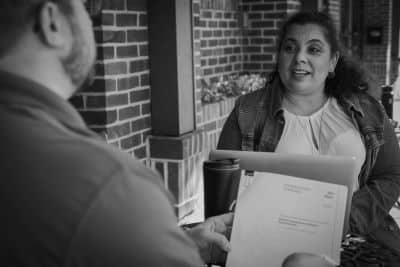 Personal awareness is why ISO training requirements are so important. Each employee must be confident in their skills to maintain compliance and identify noncompliance.
What Are the Benefits of Quality Awareness Training?
ISO training offers several advantages for your organization:
Improved customer satisfaction: When you turn to an external certification body for quality control, you can expect a boost in customer satisfaction. Your internal processes will produce a higher caliber of end-user products or services, resulting in more repeat customers.
Centralized training: ISO 9001 creates a training standard even the largest organizations can follow for consistency and efficiency. This benchmark for success allows you to monitor rises and dips in quality performance and fairly and accurately assess your team.
Constant monitoring: ISO 9001 involves annual reviews, so quality control becomes a top priority. Accountability from upper management and external auditors results in a higher standard across the board.
What Does the ISO Standard Require?
The standard lays out specific requirements to help you implement an effective training program. The main goal of your ISO awareness training material is to ensure your people and processes are as effective as possible. It's highly focused on constant, intentional communication, and proper execution takes dedicated teachers and willing team members.
In some cases, the training procedure sets the groundwork for cultural shifts within an organization.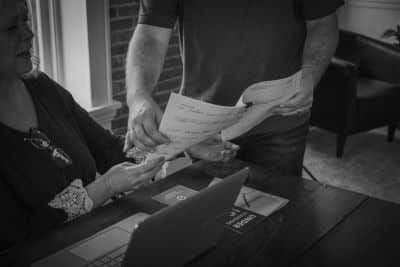 By setting focus on working well (and doing so consistently and over time), companies can encourage their team to be more involved, more focused, and more engaged in their work and the overall success of the company.
We can break the requirements for competence and awareness training into a simple checklist, derived directly from the clauses of the ISO 9001 standard:
Hire the right people (7.1.2)
Determine the essential abilities (7.2a)
Monitor and maintain competence (7.2b)
Take the right action (7.2c)
Keep evidence (7.2d)
Develop employee awareness (7.3)
Communicate (7.4)
Each requirement takes a bit of exploration in order to understand how to properly and effectively reach your goals.
Hire the right people: Determine and provide necessary persons (7.1.2)
You must carefully consider the positions necessary to complete your processes, and then find the right people who can effectively fulfill the duties of those positions. They must be able to implement all aspects of the QMS that touch their position in order to ensure their efficiency. You must consider how their role interacts with others, how the flow of information will move through your company and vendors, and the importance of careful and accurate document and record control.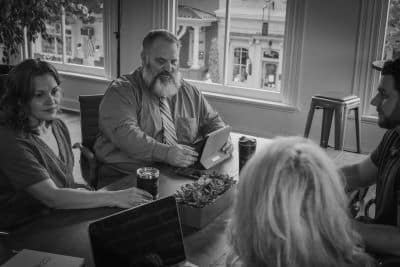 Determine the essential abilities: Determine necessary competence (7.2a)
The definition of "competence" as related to your company is left by ISO for organizations to evaluate and define. In order to measure competence, however, companies must first lay out the requirements of each job description.
Ask questions like: 
What job-specific knowledge area(s) must be well understood by someone in this position?
What manual, mental, or interpersonal skills must an employee have to do this job well?
What natural abilities or talents must someone possess to be effective in this area? 
With the full examination of each position, you will be able to develop a list of requirements or competencies which can be used in both the hiring process and in subsequent training and development plans. The most critical competencies (up to 15) can be documented as the official job description or be used as a training matrix. 
Monitor and maintain competence: Ensure competence (7.2b)
After you have determined essential abilities, assign the most qualified person(s) to the role. Keep in mind – you can hire or assign individuals who do not immediately meet each core competency of the position, but you must ensure that those skills can be taught and mastered by the successful candidate.
You will be required to monitor competence as job processes change over time, people move to new positions, or technical certifications expire. Tools like self-evaluation work sheets, written competency tests, and skills proof exercises can all be employed to ensure proper monitoring of competence. Additionally, trainings can be provided to educate your team on new technologies and theories specific to their role.
Take the right action: Take action to achieve competence (7.2c)
If you find that your team is falling below required performance levels, the standard requires that you use your ISO awareness training material to boost competency levels and enhance performance. You can increase training, reassign employees to positions that don't require the skill they lack, or refine positions and remove the need for the skill.
Once you have taken action to initially address the competency issue, create a process to evaluate the effectiveness of the completed training, and set competency check-points to ensure the employee(s) consistently meets the requirements of their position.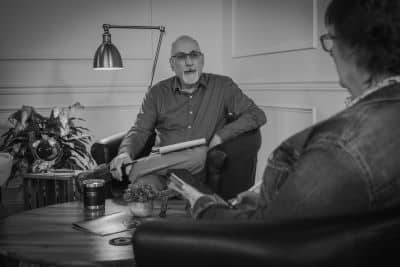 You can employ any or all of the following methods to monitor competency continually:
Special inspection of the employee's work to evaluate for a consistent level of quality
Written tests following training exercises
Formal certification
Supervisor follow-up
Formal performance review
Keep evidence: Retain records (7.2d)
ISO 9001 requires that accurate records are kept to document competency information and all related activities.
Be sure that you carefully organize and can quickly access the following:
Job descriptions/postings (evidence of determination of competency)
Employee resumes and certifications (evidence that competency was met)
Training attendance and agendas (evidence that competency was met)
Test results, certifications, performance evaluations (evidence that actions were effective)
It's also important to keep a record of any changes you make to job descriptions, process functions, training policies, role assignments and other aspects of your operations.
Employee awareness: ensure people are aware (7.3)
Another key factor in the development of your ISO 9001 awareness training material is the necessity of communication with your team.
The standard lays out five specific requirements for things that your team will be responsible for knowing:
The quality policy: This information does not need to be memorized, but it must be understood.
The quality objectives for their area: These should be communicated in a way that ensures everyone knows the target and the current level of performance.
Their contribution to the QMS: Your team should understand how their work affects downstream processes, deliverables, and customer satisfaction.
The benefits of improved performance: Team members should be able to speak to how the quality of deliverables increases as the quality of their work improves.
The consequences of nonconformance to QMS requirements: Everyone in your organization should understand why it is important to follow set processes and protocols.
Communicate: Determine a communication plan (7.4)
Communication is the key to successful quality awareness training. Not only will you be required to ensure your team knows their responsibilities and impact on your quality, but you will also be required to communicate with interested parties outside your QMS, including supplier/vendors, customers, and prospective partners.
You will be responsible for proving the what, when, who, and how of your communication tactics. Keep records that address the following questions:
What is communicated (quality objectives, service reports, etc.) and when (weekly, monthly, etc.)
Who is responsible for doing the communicating (supervisors, managers, sales reps) and to whom are they communicating (employees, customers, vendors)
How does your communication take place (phone, email, meetings)
You may follow any communication process that fits your business to build the awareness of your team, but it is important that that awareness is demonstrable and records are kept of communication efforts. Be sure to have your quality policy and objectives posted where they will be consistently in front of your team. You should also keep careful records that reflect your achievement of awareness, including internal audit reports and performance review records.
Learn More About ISO Training Requirements
At Core Business Solutions, our goal is to set your organization up for success with quality awareness training and ISO 9001 certification. Our approach includes expert consulting along with access to a web-based platform and other tools. Learn more about our consulting services and contact our team for a quote.