2022 Update: Understanding the ISO Quality Policy
Organizations must clearly define their purpose, context, and strategic direction. Together with their quality policy and objectives, these subjects form the basis for a company's directed progress and success, developing a quality management system that works toward effective and positive results. The quality management statement (QMS) is key to compliance with ISO standards.
What is a Quality Policy?
ISO defines a quality policy as a general statement of an organization's commitment to quality. However, when you look deeper into its function and purpose, you'll discover that this quality statement is a critical component of your success. A quality policy drives the function of your entire quality management system. Your quality policy statement is a brief statement that aligns the purpose and strategic direction of your company and lays the framework for all future quality objectives.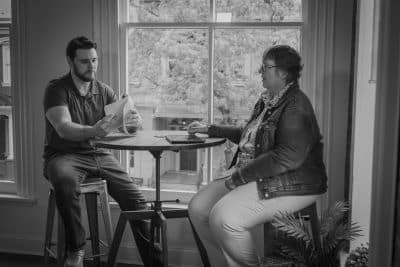 In addition, it states your commitment to meeting requirements — regulatory, customer, ISO certification, etc. — as well as your pledge to work toward continual improvement. It serves as the top-level quality directive to leadership as they guide the company forward.
Your quality statement can, for example, serve as a foundation for a customer quality policy that directs how workers will represent the company and what kind of service customers can expect. It could also support a quality assurance policy that a manufacturer may use to dictate how they assess every product before its sold. Overall, the quality statement is a necessary part of driving success throughout different areas of the company.
Understanding the Requirements of the ISO Quality Policy Statement
Creating a purposeful, meaningful quality management policy statement is more than just writing a slogan. The carefully-crafted declaration of quality must clearly convey how those fundamental subjects make an impact on the output of the company. It must also be in place to hold the organization accountable to achieve the stated expectations. The ISO quality policy requires the statement to be written, documented, communicated, and enforced by top management, with the goals and direction gleaned from their high level of knowledge and rooted experience with the company's growth.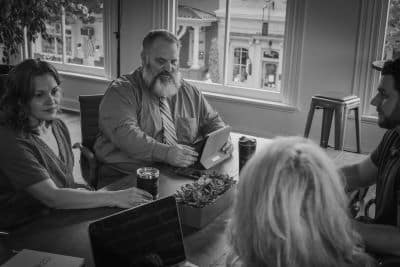 A series of further requirements must be met for your quality policy to meet ISO standards. First, the policy must meet the goals set forth by ISO for compliance. Second, it must appropriately relate to the purpose and context you have determined for your organization and actively and properly serve your business.
The quality management policy must also clearly support the company's strategic direction and serve as a basis for establishing quality objectives — that is, the objectives you determine must work toward the overarching goal of the policy. Be sure to include your company's pledge to fulfill all applicable requirements and your commitment to the continuous improvement of your quality management system.
The quality policy's documentation must be kept up-to-date and made easily available to all interested parties. The quality policy must be understood and applied by all employees, so easy access is key.
Why is it Necessary to have a Quality Policy?
The quality policy serves an important role in the function of your QMS and, therefore, your overall business. It provides the highest level objective for your system's function, providing direction for each action and decision by all members of your team. When the quality policy is thoughtfully and intentionally created and circulated, it can affect the full culture of your business, aligning each member of your team to the common goal. It isn't just important — it's a crucial component of the success of your QMS.
Communicating a Quality Policy Statement
Because of its role in your success, you must prioritize ensuring your team is educated about the policy. Communication is key.
This statement is a high-level planning topic, so it must resonate with and be understood by all members of the team. During the certification audit, the registrar will ask employees to tell them about the company's quality policy. Each member of your team will be expected to be able to convey its main themes and tell how it relates to their day-to-day actions. It isn't required for them to recite it verbatim, but they must be able to demonstrate their understanding of the policy's goals.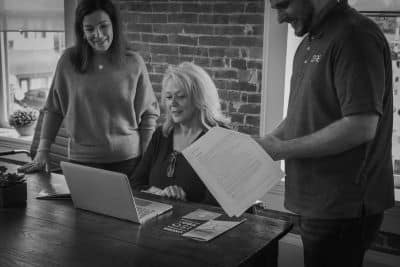 For your team to contribute to your audit's success, you must do the work to educate them on the policy — its function, purpose, and content.
Once your quality assurance statement has been created and approved by leadership, create a communication plan that targets each member of your organization. Employ multiple channels, providing both auditory and visual explanations of the policy, and be sure to provide ample time to allow the policy to seep into your team's vocabulary.
The following are just a few suggestions you may consider as ways to communicate your quality policy to your team:
Town hall-style meetings: Hold meetings where the entirety of your team receives the information directly from your quality department or business leaders.
Email communications: Send emails to team members and key stakeholders detailing the new policy and offering an in-depth explanation of its purpose and importance.
Print materials: Posters, stickers, or T-shirts can provide the quality policy in print for each team member to see and read independently.
Verbal Repetition: Restate the quality policy at key points in your team's experience, such as during morning announcements or at the start of each team meeting.
When it comes to communication,  especially surrounding a new and complex topic, companies are often met with a bit of pushback. Stay diligent. Consistently remind your team why you are pursuing ISO certification and why their thorough understanding of the quality policy statement — and any following objectives — is important. Convey the direct benefits they will receive from the creation of the quality policy. For example, it could help set clearer expectations for their role, guide safer and more efficient processes, or even lead to the contribution of their continued learning and opportunities for the future.
Writing an ISO Quality Policy
Because of its importance in the success of the management system as a whole, writing a quality policy statement can cause a lot of anxiety for project directors, especially as they prepare for an audit. Naturally, they seek out quality control policy examples, quality policy samples, and information on the proper quality policy format to ensure they are well-prepared to meet compliance requirements and achieve certification.
But it's more than just finding a good quality management policy sample, copying it, and calling it done. You must take into consideration the nuances and specifics of YOUR company and the care and commitment to getting it right.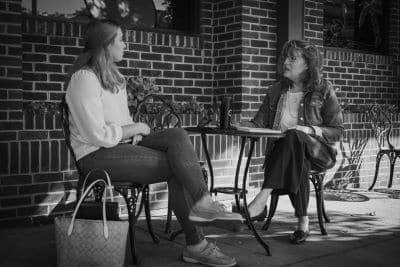 To create a quality policy that works for you and provides guidance for your company to see real improvement, you must dig deep to discover what drives the company at its core. 
Exploring Business Foundations
Begin by evaluating your business at its roots by defining three key functions:
Purpose: the fundamental reason an organization exists
Context: the internal and external issues that affect the company, and the parties involved
Strategic Direction: the desired path of progress for the organization as a whole
Taking your discovery into consideration, you will draft your quality policy statement, flowing together these functions, aiming them at quality, and stating your intention, commitment, and goals.
Take note: this information — your company's purpose, context, and strategic direction — may very well already be stated on any number of planning documents. From financial goal planning and forecasting to growth and development plans, these three components are often the common denominator that keeps the whole company rowing in the same direction.
If these foundational building blocks of the business don't exist — if you're a very small company, a start-up, or if you have simply focused more on getting the work done than writing stuff down — make a point to pin down your executive leadership team to determine these three critical definers. Your business's overarching purpose, context, and strategic direction should take center stage, driving forward the mission and growth of your organization.
When you sit down with your QMS implementation team to write your quality policy, you will weave together your purpose, context, and strategic direction into a statement that focuses on your quality goals and commitments. With the deep work completed, the policy itself will fall into place. Above all else, make sure your ISO quality policy statement is specific to your business, setting the baseline for the quality objectives that will make the biggest difference for your specific company
Quality Policy Examples
There is no specific quality policy format that organizations must follow, but they should be sure to address their purpose, context, and strategic direction through their statement.
Let's dive into a few sample quality policy statements.
1. XYZ Products
Here's a manufacturing quality policy example. A commitment to quality statement example for XYZ Products would factor in the following elements of the business:
Take for example XYZ Products:
XYZ Products Commitment to Quality Statement Example
Purpose: To manufacture precision products.
Context: The company has a small workforce and fierce new competitors entering the market.
Strategic direction: Maintain and expand the company's market share and offer new, innovative products.
Taking these baseline factors into consideration, XYZ Products crafted the following manufacturing quality management statement.
"XYZ Products is committed to manufacturing extremely high-quality, cutting-edge products in an accurate and timely manner for our existing and growing customer base. We satisfy all ISO 9001:2015 and customer requirements and continually improve our processes to enhance customer loyalty and satisfaction."
Review the company's purpose, context, and strategic direction again. Can you draw parallels to the quality policy?
2. Widget Services, Inc.
Purpose: To provide network management and support services.
Context: The company is dealing with consistently changing technology, a high-cost industry, and a large number of competitors.
Strategic direction: Provide superior services to edge out the competition in order to maintain existing client relationships and expand into new markets.
These fundamentals translate to the following quality management policy.
"Widget Services, Inc. strives to provide superior consulting services in network management and to assist clients by promptly completing tasks, without compromising quality and customer service. We will assist our customers in product and solution development to achieve top quality at the lowest possible cost. We are committed to continuously improving our services, and we proudly adhere to ISO requirements for excellence. It is essential that we meet or exceed our customers' expectations and all other applicable requirements for our industry."
Again, you can clearly draw the lines from the company's fundamental baselines into their concise quality management statement.
3. Ron's Restaurants, LLC.
Here's an example of another service industry quality policy, this time for a chain of restaurants:
Purpose: To serve top-tier, affordable, homestyle cuisine.
Context: The business has a stable customer base throughout two states, considerable competition, and rising supply chain costs.
Strategic direction: Maintain excellent food quality while expanding the restaurant's reach and appealing to more demographics.
With this information, a quality policy statement might look something like this.
"Ron's Restaurants, LLC. aims to serve high-quality homestyle food at affordable prices to customers throughout the East Coast. We will source fresh, local ingredients wherever possible and deliver excellent service with a smile. With new recipes, regular inspections, and ongoing customer feedback, we strive for continual improvement and adhere to ISO requirements to meet these goals."
Putting the Quality Policy Into Practice
Once your quality assurance statement has been developed and approved by all interested parties, you will use that statement to guide the development of all quality objectives for your organization. For example, when you use it to direct interactions with customers, a quality policy keeps the company's overarching goals front and center while developing customer service-oriented objectives.
Quality objectives are the desired, measurable result of processes regarding quality. You can set quality objectives for any number of your company's specific facets that relate to and affect the quality of your deliverable. They take the policy steps down into your operation and help guide each process, system, and requirement to deliver the high-quality product or service your customer desires.
For example, XYZ Products' policy states their desire to address their customer base in "an accurate and timely manner." One way in which they can actively demonstrate this piece of their quality management policy is to create an objective that centers on the time it takes to send quotes to customers. This might be written as "address all customer requests for quotes within 24 hours of receipt." 
ISO 9001 Quality Policy
Some organizations may need to set quality objectives around supplier lead times, while others may need specific objectives related to customer complaints, productivity, or even maintenance workflows. Manufacturing quality policies and service industry quality policies, for instance, will look very different.
If it impacts the experience your customer has with your product or deliverable, it's eligible to have a quality objective related to it.
So how can you possibly address all of the internal and external factors that apply to the many processes that impact the quality of your output? It's important to define not only what could be addressed with a quality objective, but more importantly, which processes should be addressed — which workflows make the biggest impact on your product — and they'll help you manage the objectives that tackle your organization's largest risks.
Breaking down your workflows can be overwhelming, which is why it's helpful to seek the advice of expert consultants.
Maintaining Your Quality Policy and Quality Management Statement
You'll do the bulk of the work on your quality policy in the early stages of planning and implementation of the ISO standard, but that doesn't mean that you can close the book on it and call it done. Your quality policy will be released as a controlled document and will become a working piece of your quality management system. At least once a year, it should be evaluated during a management review meeting and assessed for its continued suitability to your company's baseline. Business is always fluid, and your organization's purpose, context, and strategic direction are always subject to change. When those changes occur, your quality policy and the related objectives will likely need to be changed too.
Take the time to understand the impact your quality policy will have on your quality management system and your business as a whole. Be thoughtful and well-articulated in the crafting of your quality policy statement, and use this exploration into your organization's foundation to define clear intentions, create effective change, and set objectives for quality and growth that will drive your company forward.
Get Expert Assistance in Creating Your ISO 9001 Quality Policy
Crafting a strong ISO 9001 policy can be complicated, with many different factors involved. The experts at Core Business Solutions are ready to help. We specialize in small businesses — our expert consultants can help you take the technical language of ISO standards and turn it into an actionable quality policy for furthering your products or services.
If you're looking to get ISO 9001 certified, reach out to us to get a quote or learn more about our ISO consulting services.