ISO Compliance – 2023 Update
ISO 9001:2015 can seem overwhelming to most people especially if you have no history with the the ISO Standards. Some may find themselves trying to meet the expectations of a current customer or the need to increase the number and quality of prospects. In cases like this, it can often feel like choices are limited. The good news is, you have more choices than you think when it comes to ISO 9001 certification.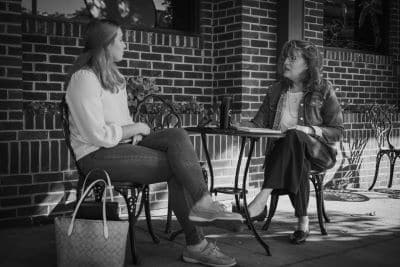 For example, a business or an organization can be ISO 9001 compliant and not have to go through the stress of a certification audit — an option that is often overlooked. The same goes for ISO 14001, 27001 and 45001. These compliance options may meet your customers' expectations for the implementation of a formal quality management system (QMS) based on the ISO standard while saving you time, money and the stress of passing a certification audit.
What Is ISO Compliance?
Businesses that are considered ISO compliant fully adhere to the requirements of standards developed by the International Organization for Standardization (ISO), with their processes meeting QMS specifications. ISO compliance is essentially a self-assessment that ensures companies deliver a consistent level of service and manage risks by improving their decision-making for company policies, processes and procedures based on ISO requirements.
Any company that implements a quality management system into its operations can choose to meet ISO recommendations and claim to be compliant. However, ISO compliance is not a one-time thing — organizations that assert their ISO compliance are encouraged to perform ongoing compliance monitoring to promote an environment of continuous improvement.
ISO 9001 Compliance
ISO 9001:2015 compliance is the international standard for creating quality management systems. This standard defines the provisions businesses must follow to consistently provide services and products that meet regulatory and customer requirements.
ISO 9001 compliance is based on the plan-do-check-act (PDCA) cycle, a cyclical four-step model used to administer change while promoting continuous improvement. It employs a process-oriented approach for documenting and evaluating the structure, responsibilities and procedures necessary for achieving an effective QMS.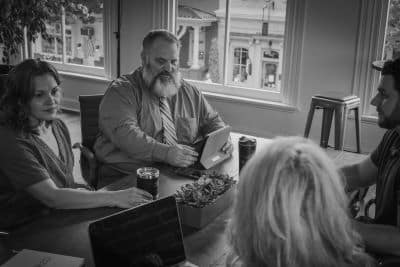 There are seven principles of ISO 9001 for quality management systems:
Customer focus
Leadership
Engagement of people
Process approach
Improvement
Evidence-based decision-making
Relationship management
What Are the Benefits of Being ISO Compliant?
Though being ISO compliant can take time and effort, adhering to these standards can provide your company with many significant benefits:
Enhances reputation: ISO-compliant companies indicate to their customers that they are trustworthy and genuinely value quality, boosting their reputations.
Improves business operations: ISO compliance helps streamline business operations, resulting in greater quality and efficiency.
Reduces losses: When your systems are ISO compliant, you minimize the risk of product flaws, data breaches and other financial losses.
Increases revenue: ISO compliance is good for your bottom line, resulting in a better return on investment (ROI) by preventing losses, increasing efficiency and conserving energy.
Difference Between ISO 9001 Compliant vs. Certified
While ISO compliance and ISO certification are similar concepts, they exhibit many key differences. The chart below outlines some of the primary distinctions between ISO 9001 certification and compliance.
ISO 9001 Certification
ISO 9001 Compliance
Implementation Time and Expense
A little more time and expense
A little less time and expense
Likelihood of customer audits of your system
Less likely
More likely
Applicable ISO 9001 requirements
All
Ongoing maintenance cost
Higher – includes the cost of the ISO certification audits
Lower – excludes the costs of the ISO certification audits
Overall effectiveness
Can be the same; primarily dependent upon continued management support
International recognition
Yes
No
Additional advantages
External audit to assess your QMS
Avoids the cost of the external audit
ISO 9001 Certification
ISO 9001 certification requires that a third-party organization independently validate that a company adheres to ISO 9001 standards. This certification body performs a series of audits to determine whether the company's processes, products and services meet ISO requirements. After the assessors verify that a company complies with ISO 9001 criteria, the organization receives its ISO certification, which remains valid for three years before it must requalify for certification.
ISO 9001 Compliance
Companies that are ISO 9001 compliant also meet this standard's predefined requirements — however, they do not need a third-party certification body to confirm their compliance through audits like ISO certification. That means that though ISO-compliant companies maintain processes that meet QMS specifications, they are not required to document these processes and are therefore not qualified for certification. However, in keeping up with compliance standards, these organizations guarantee consistent, high-quality services.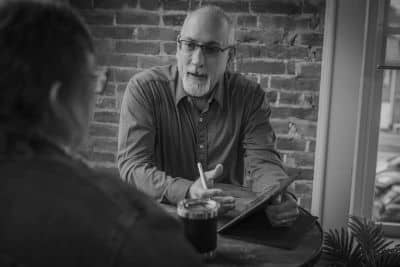 ISO Compliance Finalization
One step you will want to take before finalizing your approach is to check with your customers to ensure that the ISO 9001:2015 compliance option satisfies their requirements. Also, know that the compliance option will require additional diligence on the company's part to sustain effectiveness over time. Where the registrar audit requires additional time and expense, it does provide an accountability in maintaining the QMS long-term.
In summary, please know that you do have options when it comes to ISO 9001:2015, ISO 14001, ISO 27001 and ISO 45001. Only you can determine which of the options best suits your company's needs. We hope the information we provide here assists in that decision process.
See How CORE Can Help Your Business Achieve ISO Certification
You can earn your ISO 9001 certification with expert assistance from Core Business Solutions. Our family-owned company is dedicated to helping American small businesses grow and succeed by securing their ISO certifications.