CMMI Maturity L2 and Maturity L3
CMMI version 3.0 Update coming 1 Qtr 2024
Maturity Level 2 is now defined as all Practice Areas (PAs) at Capability Level 2; this is a major change in philosophy. Supplier Agreement Management has two additional practices for supplier selection (from a previous model version) The new PAs are available upon request. Just email us for an updated chart of CMMI version 2 vs version 3 Practice Areas. All the other Practice Areas in the Development and Services model remain unchanged apart from some minor wording updates.
What is the Capability Maturity Model Integration (CMMI)?
Capability Maturity Model Integration (CMMI) is a proven set of global best practices that address key capabilities and common business challenges. This standard deals with a range of topics, such as quality, engineering, business planning, resilience, workforce management, and more. CMMI helps you understand your capability in the context of your own objectives and industry best practices.
The CMMI was created by the Software Engineering Institute at Carnegie Mellon University as a procedure improvement for tasks, divisions, or associations.
CMMI certification is not a certification, but an appraisal of an organization or business based on the maturity level of its processes. Your organization can be appraised at five different maturity levels: initial, managed, defined, quantitatively managed, or optimizing. The most common levels are Maturity Level 2 (Managed) or Maturity Level 3 (Defined).
Consulting Support for CMMI Compliance
Core makes CMMI appraisal as simple and effective as possible. Whether onsite or online, our consultants handle the complicated parts of CMMI so that you can focus on your business. We'll help you understand how this program applies to your specific organization. Implemented properly, CMMI gives you a continual return on your investment.
We offer consulting support for organizations seeking appraisal to Maturity Level 2 or Maturity Level 3. Our program includes an Evaluation Appraisal and a Benchmark Appraisal.
Interested? Get a Free Quote.
What are the CMMI Maturity Levels?
The appraisal levels demonstrate on a global level, the continuous commitment of your organization to improve processes and capabilities to deliver services or products according to set requirements.  A CMMI appraisal or certification is essential for organizations or companies interested in doing business with large international companies.  Find out more below about CMMI Certification.
Appraisals are performed in order to determine how well an organization's processes stand up to CMMI best practices so that areas of improvement can be identified. In addition to that, an organization may be trying to meet the requirements of a particular contract for customers. Appraisals give organizations the opportunity to let customers and suppliers know how well the organization's practices meet with the CMMI best practices.
What is the Current Version of CMMI?
The newest and current version of the CMMI model, CMMI v2.0 was released in March of 2018 and is meant primarily for Development. In December of that same year, the CMMI Institute expanded this version with the release of CMMI for Services and Supplier Management.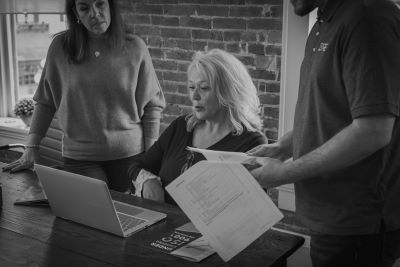 CMMI Development V2.0
CMMI Development V2.0 centers around performance improvement requirements and key capabilities for organizations or companies that develop products, services, and components. Working toward having higher standards and focusing on best practices can move an organization toward developing quality products and services that will meet or exceed the expectations of end users, lower costs, improve planning and reduce risks and defects.
CMMI Services V2.0
By aiming for best practices, CMMI Services V2.0 encourages the improvement of a company's ability to effectively provide quality services in line with established agreements, prevents incidents, meets market needs, exceeds customer expectations, reduces costs and at the same time, increases quality.
CMMI Services V2.0 can help to improve a company's ability to respond quickly to critical events including time delays, cost overruns, on-time service delivery, and poor decision making.
CMMI Supplier Management
Many organizations are increasingly relying more on external suppliers, contractors and subcontractors to meet business goals. CMMI Supplier Management includes best practices that improve an organization's ability to identify, hire, and manage suppliers and vendors so that there is reduced supply chain risk, and improved quality. It also improves the probability of allocating resources effectively and sharing accountability.
What are the different CMMI Maturity Levels? How do they differ?
Maturity Level 0 – Incomplete:
No goals have been established or are only minimally formed and they may or may not be meeting the intent of the practice area. Work may or may not get completed or the goals do not meet the organizational needs.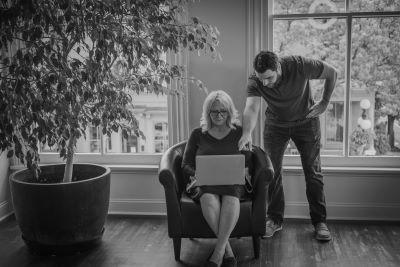 Maturity Level 1 – Initial:
There is an initial approach to meeting the intent of the Practice Area with an unpredictable environment that increases risk and inefficiency. There is no complete set of practices to meeting the full intention of the Practice Area. This is the level where performance issues are addressed.
Maturity Level 2 – Managed:
Maturity Level 2 incorporates level 1 practices and does not require the use of organizational assets. Progress is identified and monitored when it comes to project performance objectives. This is a simple but complete set of practices that addresses the full intent of the Practice Area. Although projects are "planned, performed, measured and controlled," at this level there are still many issues that need to be addressed.
Maturity Level 3 – Defined:
At this stage, Businesses understand their inadequacies and how to address them. They also identify their goals for improvement. This level builds on level 2 practices and focuses on achieving organization and project performance objectives. This stage moves organizations into a more proactive stance. And there is a set of "organization-wide standards."
Maturity Level 4 – Quantitatively managed:
At this stage the organization is using quantitative data to make decisions and predict processes that will align with stakeholder need. This stage is more about measuring and controlling processes. At this stage, the organization uses more data to acquire insight into process weaknesses.
Maturity Level 5 – Optimizing:
At this stage the organization's processes are stable and flexible. The stability allows for more innovation in a more predictable environment. The organization is all about consistently improving and responding to various changes or leveraging opportunities.
What are the Benefits of Achieving CMMI Certification?
1.  CMMI Ensures Better Quality
Whenever you can maintain consistency at a high level you can get a higher level of quality for products and services. You can create consistency with the use of technology and by designing processes that are simplified and repeatable. This improvement in processes equates to a high quality delivery of products or services with a low number of issues.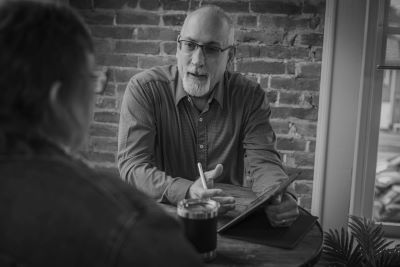 2.  Better Return on Investment
If you are set up to produce products or services with less issues, they cost less to fix. It's that simple. If issues or defects are addressed and resolved at the beginning of the development lifecycle, they should have less of an impact generally.
3.  CMMI Enables and Improves On-Time Delivery
As an organization with customers consistently trying to reduce their time to market, you can make sure that you can respond quickly and correctly to their requirements and at the same time, guarantee on-time delivery.
4.  CMMI Encourages Continuous Improvement
One of the most important qualities of a CMMI Level 5 certification involves the ability to continuously drive improvement.  What this means is that optimizing your quality practices is never done.
5.  Makes you more Competitive in the Market
There is an ever-growing demand for companies to be CMMI certified. If you want to stay competitive, achieving the highest level of maturity will give you an edge.
6.  Self-Improvement
Going through the processes of achieving a high level of maturity will naturally lead to improvement in your processes.
Core Business Solutions can help you with Maturity Levels 2 and 3. We are consultants. Call us today.
Related Standards
We provide consulting support for various other standards, as well as support for companies seeking multiple certifications through an Integrated Management System.
ISO 9001
Quality Management Systems
ISO 27001
Information Security Management Systems
For more information about CMMI, please call our consulting office at 866-354-0300 or contact us online.