What is a Health and Safety Management System?
The very first standard of its kind, ISO 45001 covers decades of health and safety regulations and best practices into the familiar and effective format of the ISO standard for management and improvements.
By integrating the risk-based methodology outlined in ISO standards and incorporating the essential elements from the previous standard, OHSAS 18001, this program aligns with the established guidelines of the International Labor Organization (ILO). Doing so paves the way for a proactive approach to maintaining ongoing health and safety awareness, ensuring continuous improvement in workplace conditions.
Like other ISO standards, ISO 45001 places significant emphasis on the important role of top-down leadership during implementation and sustained compliance efforts. A pivotal aspect of this requirement lies in the active involvement of executive leadership, driving initiatives that demonstrate their commitment to ensuring the safety and well-being of employees across all facets of their work and overall engagement with the company.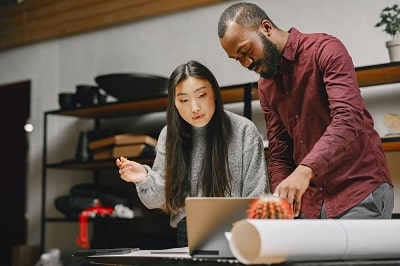 Every organization, regardless of its size or industry, should prioritize the health, safety, and overall well-being of its employees. ISO 45001 serves as a framework enabling organizations to enhance worker productivity and morale by emphasizing industry-leading health and safety practices.
What is ISO 45001 Certification?
ISO 45001 standards center on understanding the interplay between a business environment and the potential hazards encountered by both employees and customers. Through a process-based approach, the standard meticulously assesses the risks and opportunities inherent in the organization's daily operations. This methodology fosters a culture dedicated to seamlessly integrating health and safety practices at every level of the organization and in all aspects of its operations.
Plan, Do, Check, Act Cycle
Following the established ISO process, organizations are required to define the context of their operations and the scope of their improvement program. They then employ the Plan, Do, Check, Act cycle to drive continuous process enhancement. By adhering to the methodologies outlined in the standard, companies must actively seek improvements in health conditions, create safe workspaces, and minimize worker injuries. Additionally, they must implement plans to sustain measurable and ongoing efforts related to occupational health and safety (OH&S).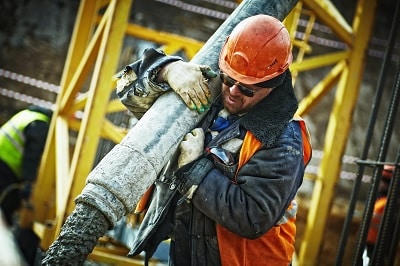 Leadership Must Take the Lead
Leadership must take the lead in spearheading improvement initiatives, and they are encouraged to consult with their team(s) as they define risks and come up with solutions for minimization and mitigation. This collaborative approach ensures that all levels of the organization contribute to the development of the management system, fostering a safety-focused work environment. To enhance the process, project leaders are also tasked with gathering feedback from external stakeholders, ensuring that the organization meets the needs and requirements of all interested parties.
Prevention is a Cornerstone of the System
As the team focuses on improvement, prevention of accidents becomes a priority. It's not just about having an effective response process, it's more about stopping incidents before they have time to occur. In the event prevention measures fail and incidents do occur, it's necessary to take steps to identify the root cause(s) and implement necessary improvements to prevent a recurrence.
Physical and Mental Well-Being of Employees
This targeted focus on Occupational Health and Safety (OH&S) extends to addressing both the physical and mental well-being of employees, marking a significant departure from previous safety standards. This requirement encourages companies to thoroughly assess the well-being of their teams. The cultural shift isn't limited to enhancing employee engagement; it originates from the top, driven by genuine human concern and a sincere commitment to ensuring employee happiness and well-being.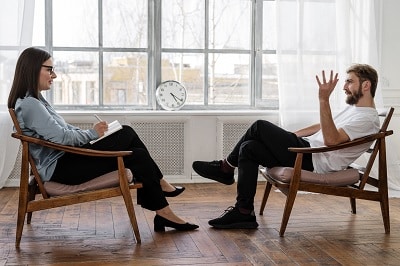 Sharing the high-level structure of ISO 9001 Requirements, ISO 45001 uses the same language and core text, providing an easy-to-understand framework that is familiar to many organizational leaders. Prescriptive in nature, it requires introspection and evaluation of where the company currently stands regarding its safety practices. In addition to this, it challenges the organization to embrace the standard as part of their culture, integrating the new processes and policies into their workflow.
Whether integrating into an existing ISO management system or using ISO45001 for stand-alone excellence, the PDCA cycle lays out the framework for a simple and straightforward improvement to minimize risk.
ISO 45001 follows the same general clause structure as the original standard:
Context of the Organization
Leadership
Planning
Support
Documents and Records
Operation
Performance Evaluation
Improvement
A Leadership-Driven Management System
Specific to health and safety, project leaders will examine processes, incidents, absence patterns and turnover, ergonomics, and employee stress to identify the areas for most needed improvement. Using their findings, they will create a system that will consistently work for improved health and safety through a long-term, leadership-driven management system – just like that of ISO 9001 and other standards, but solely focused on employee safety, health, and well-being.
The full list of additions to the ISO 45001 standard are as follows:
OH&S policy
Hazard identification and assessment of risks and opportunities
Determination of legal and regulatory requirements related to health and safety
OH&S objectives
Emergency preparedness response
Safety has been a focus of companies for years thanks to long-standing governing bodies like the ILO, OSHA, and the National Safety Council. However, with the implementation of ISO 45001, companies find themselves at the forefront of best practices for occupational health and safety (OH&S). Organizations embracing the ISO 45001 standards will capitalize on expanded organizational awareness, leading to a reduction in costs, increased morale, and an improved industry reputation.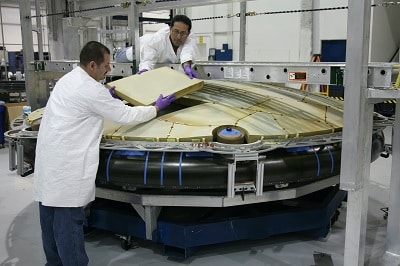 Increases Morale and Creates a Culture Focused on Health and Safety
ISO 45001 – like all ISO standards – is designed to be set up as a leadership-driven management system that engages the entire workforce from the top down. Teamwork skills are strengthened as processes are evaluated and improved, and individuals are empowered to use their voice to help the process move forward, giving them more of a sense of ownership for their role and in the company.
Through encouragement, focus, and genuine care for team member well-being, companies find their culture begins to shift, leading to morale boosts and proactivity for improved Occupational Hazard and Safety.
Reduction in Operational Costs
A major benefit of ISO 45001 implementation is the cost savings companies will see because of the improvements made. Focusing on safe job practices results in reduced workplace incidents. Without these improvements, organizations risk more worker's compensation claims, production downtime, disrupted operations, and the potential costs for repairs when accidents happen.
With focused improvements, they will be able to evaluate and improve processes and minimize the risk of incidents. It's a win-win because companies will be able to protect employees and customers and reduce costs at the same time.
In addition to lower expenses, companies will also benefit from reduced insurance premium rates. Insurance companies are noticing the efforts of companies who have dedicated efforts to minimizing injury and illness within their workforce. While it may take a few years of continued improvement to qualify, the long-term savings could be significant.
Improved Reputation for Attracting Good Employees
When your team is focused on improving OH&S initiatives, word gets out. The boost in morale gets your happy employees talking about the ways the company works to improve their overall well-being. This results in a boost in your reputation as an employer of choice. Additionally, employees who are happy with their work tend to have less absenteeism and are more productive with their time. That results in a reduction of turnover. Current and prospective customers, as well as stakeholders, will recognize the business improvements achieved through globally recognized standards.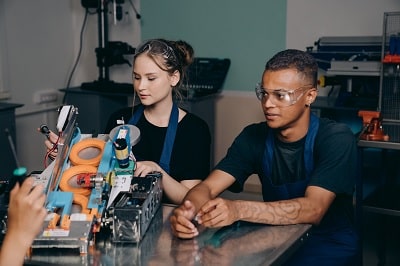 Socially Conscious Rewards
Achieving ISO certification not only showcases an organization but also underscores its dedication to health and safety standards. For those customers and stakeholders who prioritize social responsibility, the well-being of employees is significant. Demonstrating excellence in Occupational Health and Safety (OH&S) enables companies to meet customer demands, shape business strategies, enhance credibility, and foster stronger relationships.
Increased attention to employee health and safety means increases in regulations and legal compliance. The ISO 45001 certification process provides an avenue for companies not only to understand how regulatory and statutory requirements can impact a business but also how they can create processes and programs to satisfy all those requirements and respond to issues.
Continued Focus on OH&S Improvement
Finally, like with all ISO standards, the efforts made by the company to manage risk and achieve compliance will be just the beginning. The focus on continued monitoring, measurement, and improvement will result in years of employee and customer protection and satisfaction. By making the ISO standard a major focus of day-to-day operations and by working to maintain certification, companies will constantly identify, monitor, and lower health and safety risks.
How Can Core Business Solutions Help You Become Certified?
The experienced consulting team at Core Business Solutions will guide you each step of the way, from pre-certification gap assessments to readiness audits and registrar preparedness. We offer cloud-based document control software, employee/executive training, and hands-on consulting support for a comprehensive ISO 45001 consulting solution.
The team at Core Business Solutions has been providing expert advice on ISO certification to small businesses for over two decades. Learn more about ISO 45001 certification consulting by calling us at 866-354-0300 or contacting us online.