The very first standard of its kind, ISO 45001 envelopes decades of health and safety regulations and best practices into the familiar and proven-effective format of the ISO standard for management and improvements. Adopting the risk-based approach from ISO and drawing requirements from the former benchmark, OHSAS 18001, the program follows previously set benchmarks of the International Labor Organization (ILO) while creating an effective path to continual health and safety awareness and improvement.
Like all ISO standards, a big focus of 45001 is the necessity of top-down leadership through implementation and continued compliance. Perhaps the most important standard to employ this requirement, the driving of efforts from executive leadership convey their dedication to keeping their employees safe and healthy through all aspects of their experience with their work and the company at large.
All organizations, regardless of size or industry, should make their team's health, safety, and general well-being a priority. Through ISO 45001, worker productivity and morale is escalated through focus on industry-best health and safety practices.
Safety has been a focus of companies for years thanks to long-standing governing bodies like the ILO, OSHA, and the National Safety Council. But with the implementation of ISO 45001, companies find themselves on the forefront of best practices for occupational health and safety (OH&S). They'll capitalize on expanded organizational awareness, leading to reduction in costs, increased morale, and an improved industry reputation.
Increases Morale and Creates a Culture Focused on Health and Safety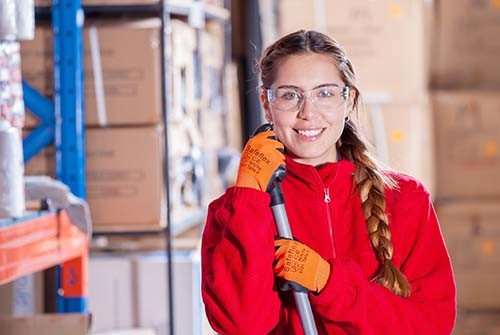 ISO 45001 – like all ISO standards – is required to be set up as a leadership-driven management system that engages the entire workforce from the top down. Teamwork skills are strengthened as processes are evaluated and improved, and individuals are empowered to use their voice to help the process move forward, giving them more of a sense of ownership for their role and in the company as a whole. Through encouragement, focus, and genuine care for team-member well-being, companies find their culture begins to shift, leading to morale boosts and proactivity for improved OH&S.
A major benefit of ISO 45001 implementation is the cost savings companies will see as a result of the OH&S improvements made.
To begin, a focus on safe job practices will result in reduced workplace incidents. Where companies traditionally see costs related to worker's compensation, production down time and disrupted operations, and the potential repair costs for occurring damages, they will evaluate and improve processes, minimizing the risk of incident. Through these focused improvements, they will both protect their team and save on the overall cost of incident management.
In addition to reduced incident costs, companies will also find a reduced rate for the cost of insurance premiums. As ISO 45001 gains popularity (and as its stellar reputation grows) insurance companies are noticing the efforts of companies who have dedicated efforts to minimizing injury and illness within their workforce. While it may take a few years of continued improvement to qualify, the long-term savings could be significant.
Improved Reputation for Potential Employees
When your team is focused on improving OH&S initiatives, word gets out. The boost in morale gets your happy employees talking about the ways the company works to improve their overall well-being, resulting in a boost in your reputation as an employer of choice. Additionally, employees who are happy with their work tend to have less absenteeism and are more productive with their time, and the company sees a reduction in turnover rates.
Improved Reputation for Potential Customers and Stakeholders
Existing and potential customers and stakeholders will also recognize the improvement to the business through the globally-recognized standard. Achieving the international benchmark of ISO certification places a highlight on companies, and for interested parties who hold social responsibility in high regard, the health and safety of company team members is paramount. Being able to showcase excellence in OH&S can help companies meet customer requirements, influence business decisions, build credibility, and improve relationships.
Increased attention to employee health and safety means increases in regulations and legal compliance. The ISO 45001 certification process provides an avenue for companies not only to understand how regulatory and statutory requirements can impact a business, but also how they can create processes and programs to satisfy all of those requirements and respond to issues.
Continued Focus on OH&S Improvement
Finally, like with all ISO standards, the efforts made by the company to manage risk and achieve compliance will just be the start. The focus on continued monitoring, measurement, and improvement will result in years of employee and customer protection. By making the ISO standard a major focus of day-to-day operations and by working to maintain certification, companies will constantly identify, monitor, and lower health and safety risks.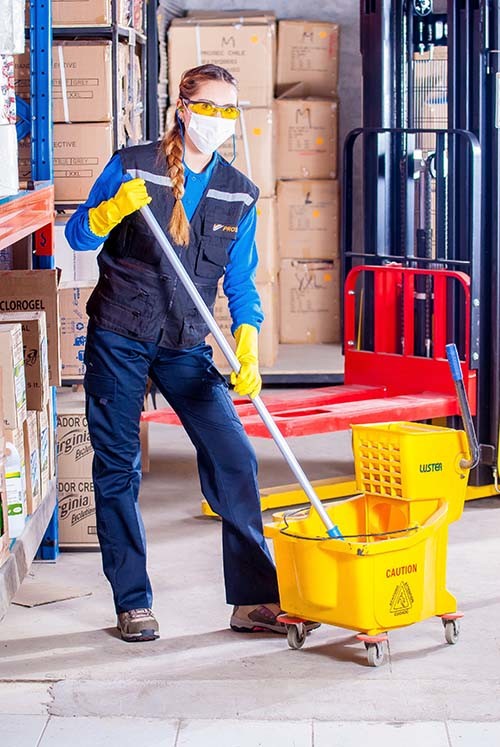 To successfully meet ISO 45001, organizations must comply with all requirements set forth by the standard.
ISO 45001 certificaton focuses on the interactions of a business environment and the hazards faced by employees and customers. A process-based approach, the standard examines the risk and opportunity of the day-to-day workings of the organization and helps to build a culture that is focused on integrating health and safety practices at all levels of the organization and in all ways.
Mirroring the familiar ISO process, organizations must outline both the context of their organization and the scope of the improvement program before utilizing the Plan, Do, Check, Act cycle for process improvement. Using methods defined by the standard, companies must proactively pursue improvement to health conditions, safe work spaces, and reduced worker injuries and they must also put plans in place to support measurable, on-going OH&S efforts.
As previously stated, leadership must be the driving force behind the improvement initiatives and they are encouraged to consult with their team as they define risks and come up with solutions for minimization and mitigation. All levels of the organization will then be pulled into the development of the ISO system to participate in creating a safety-focused work environment. Taking the process approach a step further, the project leaders will also be asked to interview and gather feedback from external interested parties to ensure needs and requirements are met.
As the team focuses on improvement, prevention of incidents is highlighted. It's not just about having a top-notch response process (though that is necessary), it's more about stopping incidents before they have time to occur. Prevention plays a fundamental role in the system set up and the greater team should look at it as part of the company's identity. When prevention fails and incidents do occur, proper steps must be taken to determine the root cause of the incident, and improvements made to ensure it does not reoccur.
The focused approach to OH&S also includes requirements to address employee physical and mental health – a major difference from previous safety standards. With this addition, companies are challenged to truly dig into their team's overall well-being. The culture shift doesn't occur only from an employee engagement standpoint; it shifts from the top down, driven by real human care and attention to employee happiness.
Sharing the high-level structure of the original quality standard, ISO 45001 uses the same language and core text, providing an easy-to-understand framework that is familiar to many organizational leaders. Prescriptive in nature, it requires introspection and evaluation of where the company currently stands in regard to its safety practices and challenges the organization to embrace the standard as part of their culture, integrating the new processes and policies into their workflow.
Whether integrating into an existing ISO management system or using 45001 for stand-alone excellence, the PDCA cycle lays out the framework for simple and straight-forward improvement to minimize risk.
ISO 45001 follows the same general clause structure as the original standard:
Context of the Organization
Leadership
Planning
Support
Documents and Records
Operation
Performance Evaluation
Improvement
Specific to health and safety, project leaders will examine processes, incidents, absence patterns and turnover, ergonomics, and employee stress to identify the areas for most needed improvement. Using their findings, they will create a system that will consistently work for improved health and safety through a long-term, leadership driven management system – just like that of ISO 9001 and other standards, but solely focused on employee safety, health, and well-being.
The full list of additions to the ISO 45001 standard are as follows:
OH&S policy
Hazard identification and assessment of risks and opportunities
Determination of legal and regulatory requirements related to health and safety
OH&S objectives
Emergency preparedness response
ISO 45001 is designed to protect the single asset of a business that is most vital to success – the people who make sure that customers are receiving the high-quality products or services they expect. By spending the time to make sure the implementation process is expertly conducted, companies set up a culture of careful awareness, risk management, and employee satisfaction that will lead them to long-term growth and success.
For more information regarding ISO 45001 or consulting services, visit Core Business Solutions' ISO 45001 page.